How to Convert EPS to HTML Document Format in Batch ?
Note: This guide will teach you how to use the most advanced software to convert EPS to HTML.
Encapsulated PostScript, or EPS, is a widely used graphics file format for sharing pictures, drawings (such as a logo or map), and even full page layouts. Internally, an EPS file contains a PostScript page description language description of such an object or layout.
It is capable of containing both bitmap and vector data. An EPS file is intended to be embedded in other pages. EPS files are occasionally referred to as EPSF files. The extension of an EPS file is .eps or .epsf.
We've seen a large number of queries on numerous discussion sites from individuals requesting to convert EPS files to PNG format.
The reason behind this is EPS is a good file format and still in use, but it is an outdated format that no longer evolves.
As a result, users need to convert it to PDF format, which is the most often used file type. So, continue reading the app to get the step-by-step process to accomplish this task.
How to Convert EPS to HTML File Format ?
Users of Adobe Illustrator or Photoshop may simply open the EPS file and save it as another file type by selecting SAVE AS from the File menu. Additionally, many online or expert solutions can do this.
However, there are certain limitations to using a manual procedure. An illustrator is necessary in order to complete this assignment. Furthermore, you are unable to convert these files into HTML format in bulk.
Expert Solution: It is suggested you to go with any expert solution. We have also developed EPS File Converter Application to perform this task. This application has been designed to convert unlimited EPS files to HTML format without facing issues. With this software, you can convert EPS to HTML in some simple clicks.
Learn the Easy Guide to Convert EPS Files to HTML Format
Take a Trial First: It is recommended that you first download the trial version of the software. The free edition will assist you in quickly understanding the entire software's operation and capabilities before making any financial commitments. It also allows you to convert a total of 25 data items from each folder.
Now, run the application and the app will give you dual options to load EPS files such as Select Files or Select Folders option.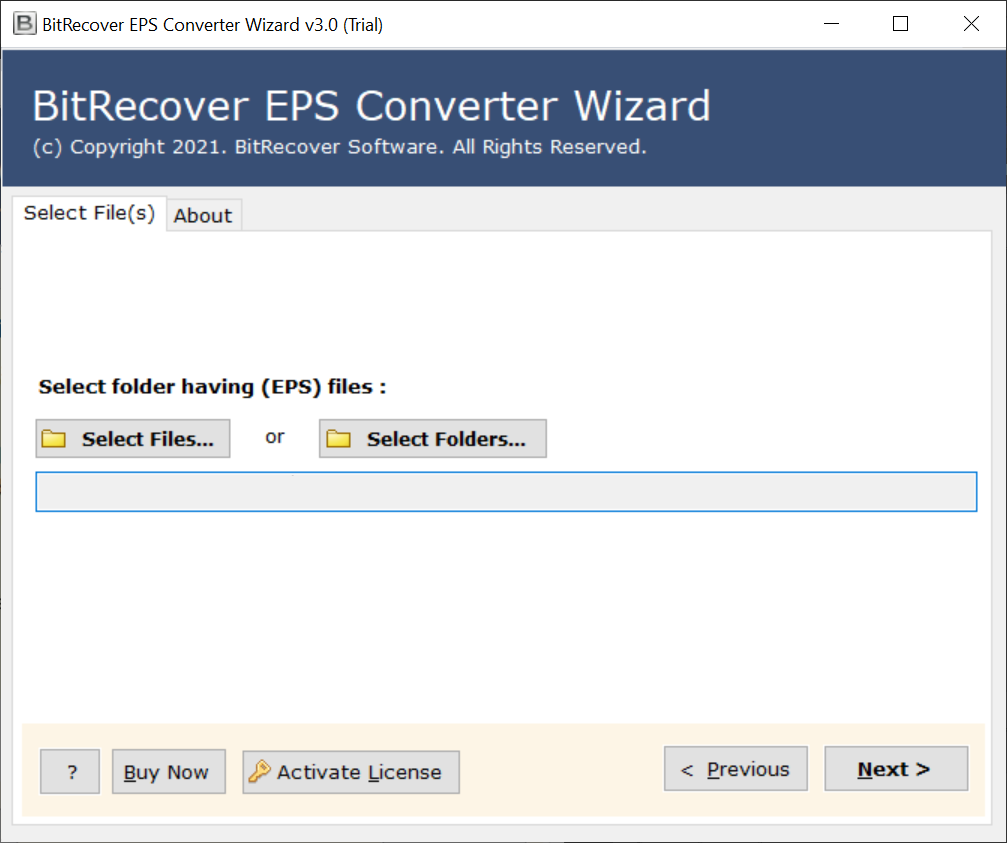 Once you select your EPS files, this software will load them on the left panel. Please check the required folders whose data you need to convert and click on Next button.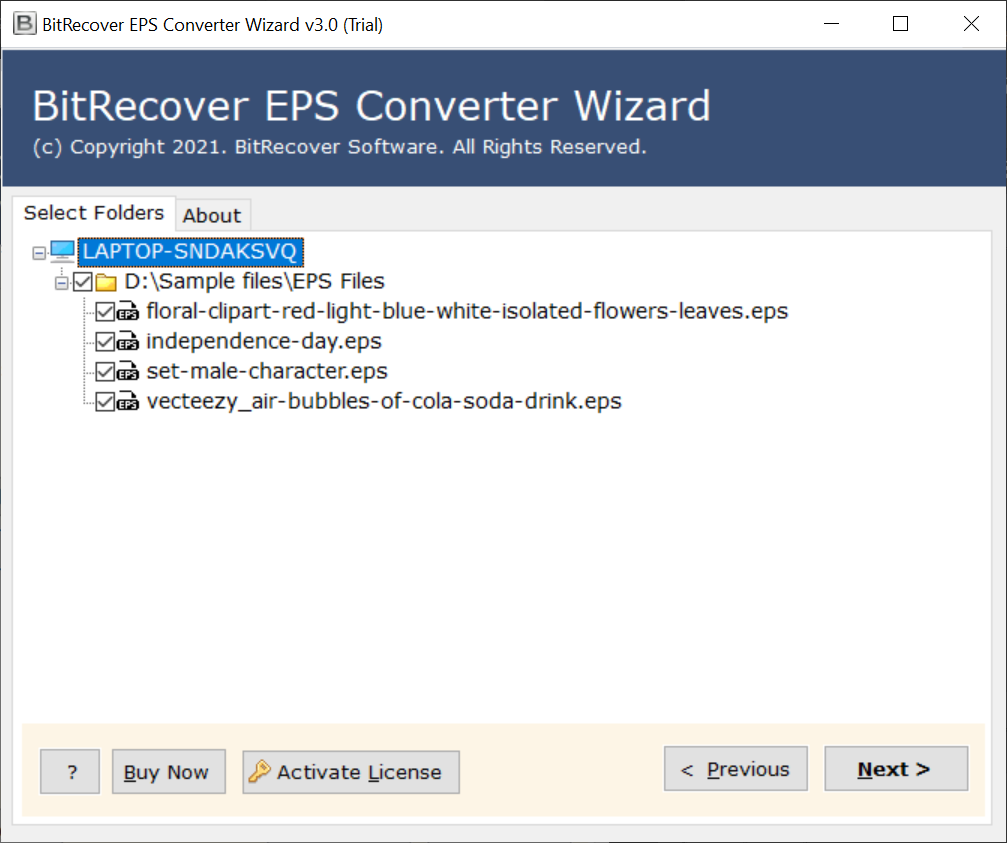 Now, from the list of file saving, choose HTML format.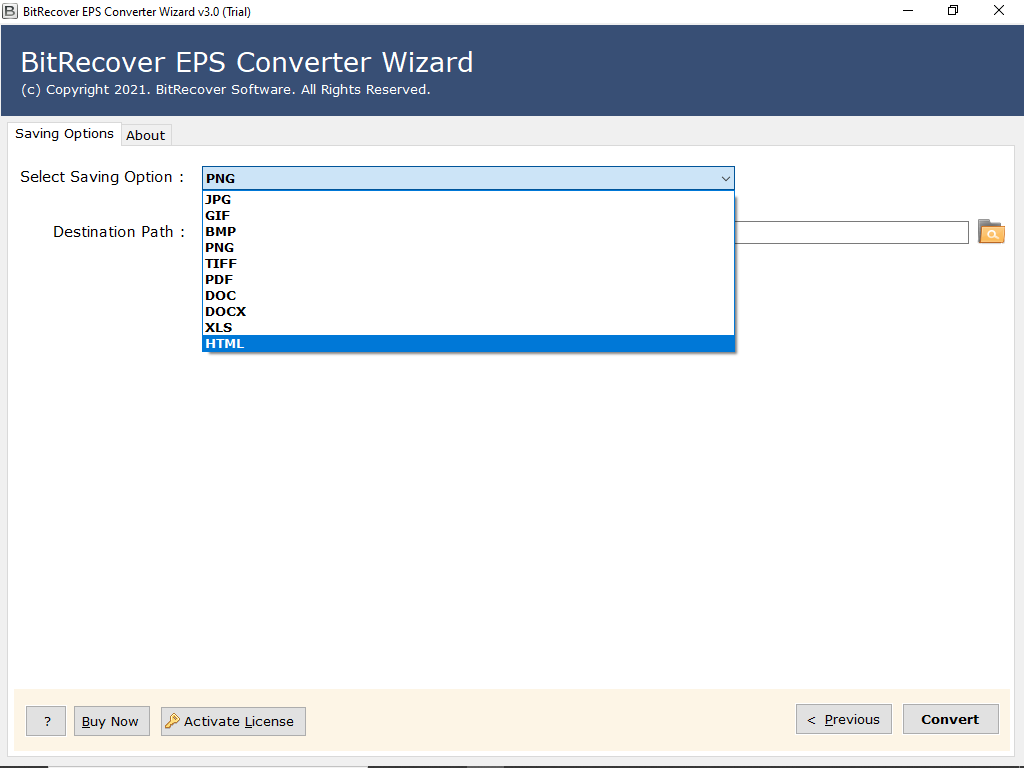 Finally, select the required destination and click Convert to begin the conversion process.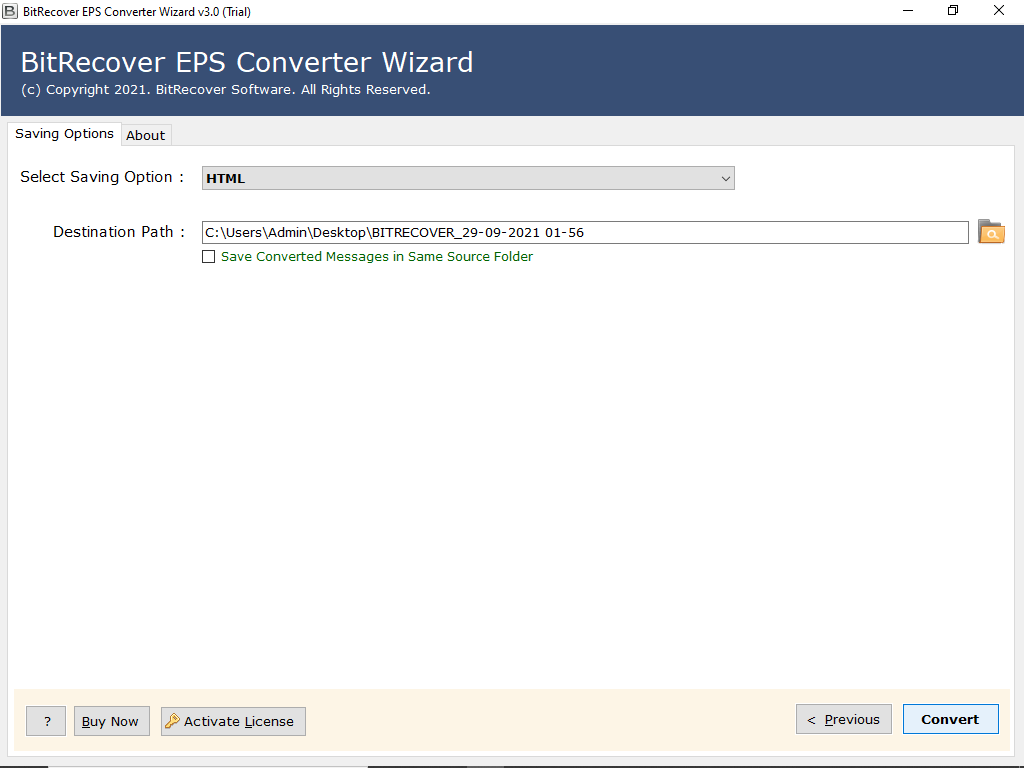 Check the Live Status
On the screen, you can see that the software has started converting EPS files to HTML. This converting procedure will take only a few seconds. Please wait until the process completes.
Read Similar Article
How to Export EPS Format to PDF ?
Some Amazing Features of EPS to HTML Converter Software
Bulk Conversion: This software enables the simultaneous conversion of numerous EPS files to HTML document format. This function can help you save time and effort throughout the converting process.
Get Accurate Result: With the help of this application, you can easily get an accurate conversion. During the conversion from EPS to HTML format, the tool maintains all the properties.
Convert Selected EPS Files: If you have a large number of EPS files and need to convert them to HTML, this software can help. The application enables you to inspect only the EPS files that require conversion.
Choose Output Location: The best application is EPS to HTML Converter. The tool enables you to specify the desired path to your destination. This function enables you to store the resulting output to the specified location.
All Windows Compatible: This software is compatible with any Windows edition. This program is compatible with all current and previous versions of Windows, including 10, 8.1, 8, and more.
The Conclusion
In today's article, we'll discuss the finest software for converting EPS to HTML. BitRecover software was created to address the concerns of all types of consumers. Using the proposed software, one may safely export an infinite number of EPS files to HTML document format.
Therefore, if you are one of those who must complete this work, this post will greatly assist you.
Thanks for reading the blog.
Hope it will help you.