Know How to Break Up a PDF File into Separate Pages with 100% Accuracy
Many of us prefer to keep our documents in PDF format because they help in preserving the original content of the document. But there are some situations when users want to break PDF into separate pages. It totally depends on their needs. So, in this blog, we will discuss about the solution of break pdf into multiple pages.
Why there is a need to break PDF into separate pages?
There are many situations in which users need to break the PDF file into individual pages. Users may need to extract an image or a chart from PDF document or break up large documents into smaller parts to make the sharing of the PDF file easier. It's generally preferable if the file can be processed fast and accurately. In completing this process users face a lot of difficulties and they cannot complete the process of break PDF into separate pages. Let's learn the techniques or methods of splitting PDFs into smaller chunks.
Different techniques to break pdf document into separate pages
Manual approach
Non-manual approach
How to break PDF into separate pages – Manual solution
There are variety of methods through which users can break up the PDF documents into smaller chunks. This process can be done with the help of Google chrome.
Open the PDF file in Google Chrome: Drag the PDF file into an open Chrome Window.
If PDF won't open in Chrome, then type chrome://plugins/ into the Chrome address bar and then click the "Enable" link under "Chrome PDF Viewer".
Now click on the print icon and then select "Save as PDF" as the destination. Use the drop-down menu next to "destination" to select "save as PDF".
Now, select "custom" next to "pages". This allows users to create a new PDF from range of pages.
After that enter the range of pages that user wants to create as a new document. After that click on "SAVE".
Then type a name for the PDF. It's better to give a different file name to the new pdf from the original.
Click "Save". It will save new pdf file with the range of pages that user has selected.
If users want to break more documents then user has to repeat the process again.
Drawbacks of opting Manual solutions
The above-mentioned solution is a lengthy process. It contains a lot of technicalities. It will consume a lot of time of users in completing the process of break PDF into separate pages. This solution is everyone's cup of tea. So, spending time here is not a good idea. Users can opt for a professional tool for completing this procedure. It can be use with ease.
Break PDF document into separate pages using a professional tool
Above method was not a good idea for users. By using professional software, it can be done in a hassle-free way. User can take the help of  PDF Split Wizard. It easily divides PDF file into multiple pages without reducing the quality of the page. It is a professional tool but it can be use with ease. This tool is for both technical and non-technical users. Through this tool, if user need to part that long PDF, user can easily break pdf into individual pages chapters, separate pages or remove them.
How to Break PDF into separate pages- Its procedure
Follow some simple steps to start using this application easily without facing any difficulties:
1 – First, user has to install and run the Break PDF Application on their system. It provides two options Select files & Select folders option.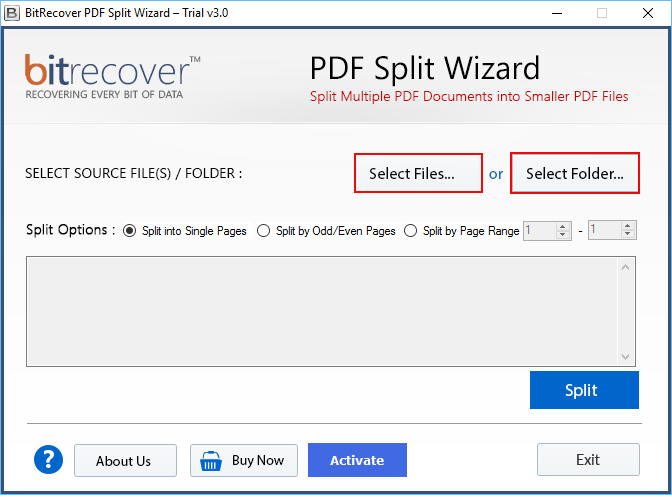 2 – Now, select PDF document from your machine and press Open.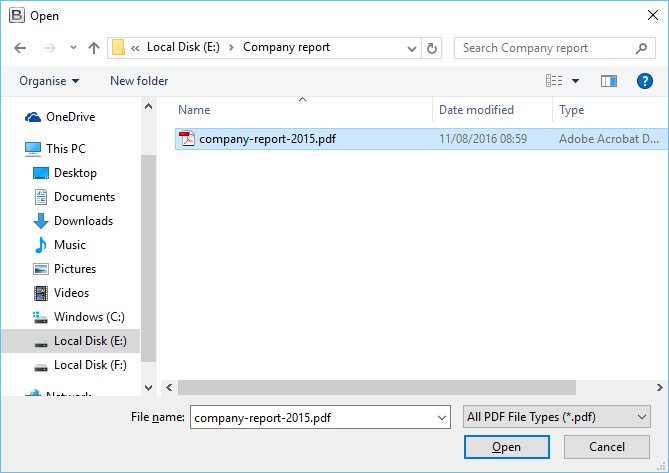 3 – Here user can view the number of selected PDF documents and can select any option shown under. At last press Split button to continue.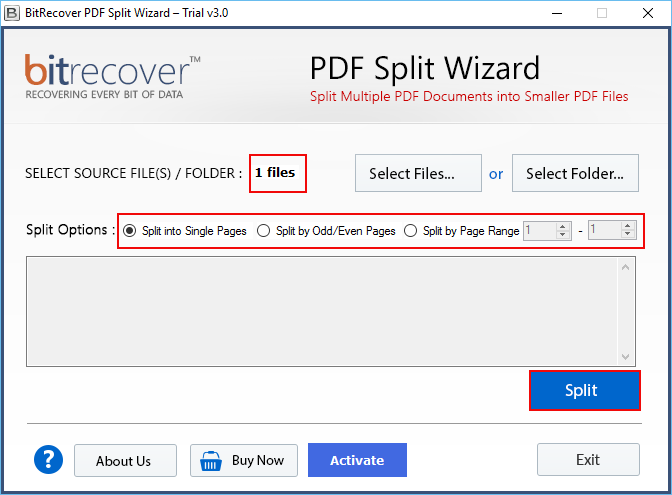 4 – Now users have to select destination path to save PDF files after break and press OK. Users can make new folder by using software panel to save resultant data.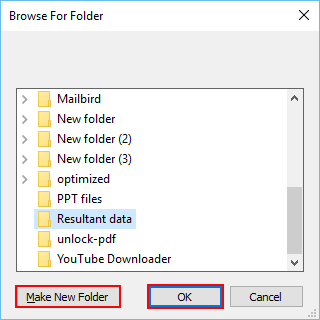 5 – Extract pages from PDF process is running, it will take few time according to the data size.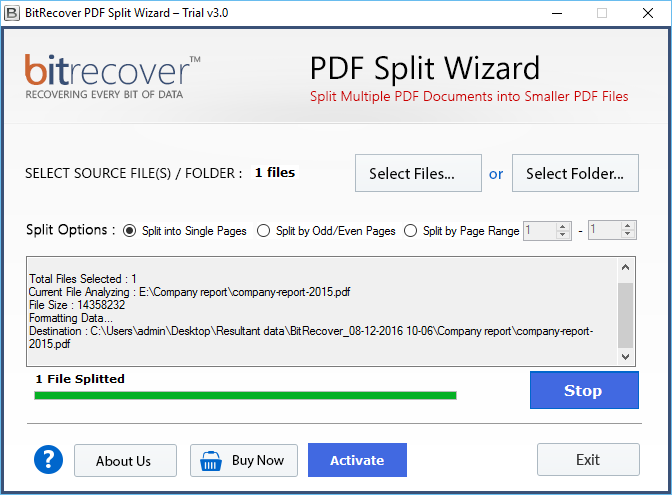 6 – After that, tool will show a pop-up message with destination path press OK to confirm.

7 – Finally, go to destination location to check PDF documents after the process of break PDF into separate pages.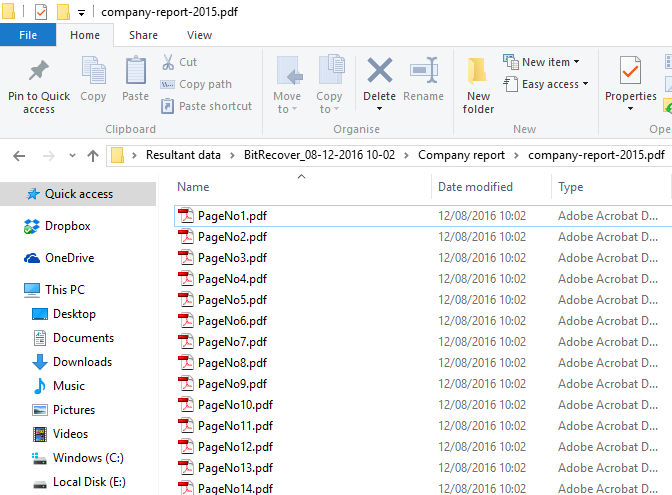 Unique fascinating features of Break PDF Application
Include break into single pages option
This application offers multiple PDF separation options to perform Adobe PDF break up document with high quality. One of the options which is mostly used by users is Split into single pages option. It allows to break pdf into multiple pages single pages. That PDF document will be divided like PDF 1, PDF 2 etc.
Provide break up PDF by odd / even pages option
Break PDF software for Windows include break up by Odd / Even pages option. It will break pdf into multiple pages Adobe Reader according to the odd and even number of pages. This option will make separate PDF files of odd number PDF pages and separate PDF file of even number accordingly.
Break PDF into multiple pages in batch
Utility provides two options to extract Adobe files for division i.e., Select File and Select Folder. If user clicks on "Select File" option, the tool will allow splitting one pdf file into multiple pages. If user chooses "Select Folder" option, then the tool enables to select the complete PDF folder and break up in separate pages. There is no limitation related with the application. Number of PDF files can be divided into different pages in a single click.
Break unlimited PDF into individual pages
This application has no file size limitation. Users can break Adobe documents of any size without any loss of data. User can break up large size PDF file in single attempt with high-quality of data. In fact, the original formatting and their properties will remain intact throughout the process.
Final Verdict
Now, we hope users will be able to differentiate between both approaches. The manual method will take a lot of time. That's why it's better to opt Non-manual method to do the process on time and easily. If users still have any doubt then they can use the demo version of the tool as well which is free of cost. Through this, they will be able to know more about the tool.