How to Add Cox Email to Outlook Account Step-By-Step?
If you want to add Cox emails to Outlook, you have two options: one is transferring emails from COX Mail to Outlook one-by-one manually and other is to migrate bulk COX email to Outlook automatically at once.  In this blog, we are going to continue with the automatic solution.
The Cox Mail has discarded the service of creating a new email account for its new and existing internet users. It also comes up with many limitations that don't satisfy user needs.
It is why this query "how do I add my Cox email to Outlook" is trending. Choosing a manual solution can result in a bad choice as it is tiring and complicated. So, the ultimate solution to add Cox email to Outlook is Email Backup Wizard.
Read More About The Cox Mail to Outlook Migrator 
It is a trustworthy third-party application that allows you to transfer multiple emails from Cox to Outlook with all properties. It is 100% authentic and safe. The online program can transfer emails from Cox account to Outlook with attachments. Its bulk mode feature can save you from a tiring and complicated process. Its interface is user-friendly and intuitive that anyone can use without any specialized knowledge.
How to Add Cox Email to Outlook ?
The given process will help you transfer emails from Cox to Outlook properly.
Download and start Cox email to Outlook adding toll.
Enter Cox Mail login details and choose the mailbox.
Select PST as the saving file option to continue.
Set a location on your computer to get the results.
After following the above-mentioned steps, click on the Backup button. The process of adding Cox email to Outlook PST finished. It is an effortless task and gives 100% accurate results.
Free Trial and Limitations

If you want to try this software without paying any money, download the demo edition. It is compatible with Windows OS. Click on the Download now button and its free edition installed on your computer. Start it and add 25 Cox emails to Outlook with attachments. After the successful process, switch to License edition for an unlimited transfer process.
Use Detailed Information To Add Bulk Cox Email To Outlook With Attachments
The following step-by-step guide helps you transfer emails from Cox to Outlook PST files directly with attachments.
Launch the mentioned software on your Windows OS-compatible computer or laptop.
Select Cox Mail and then enter information such as email address and password.
Note: If you want to migrate multiple COX user accounts mailboxes to Outlook, check the Use Batch Mode. Then, upload the information of their email addresses and passwords. After that, tap on the Login button.
Now, choose the required COX mailboxes for the transfer process. Select PST as the saving option for adding Cox email to Outlook.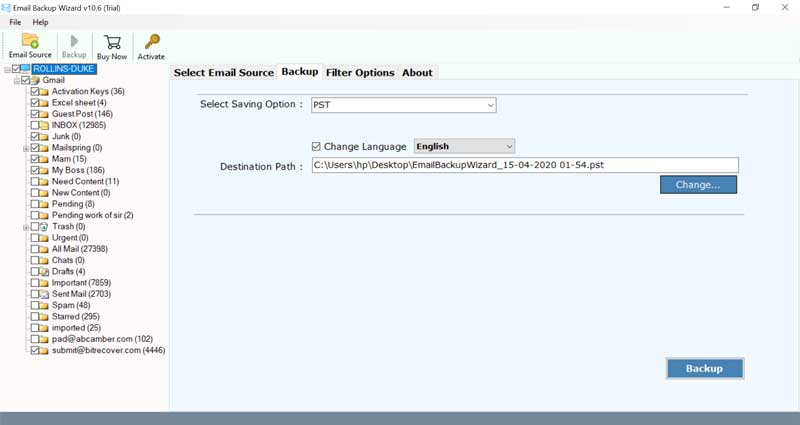 Go to a folder like an icon and set a specific location in the destination field to get the migrated folder.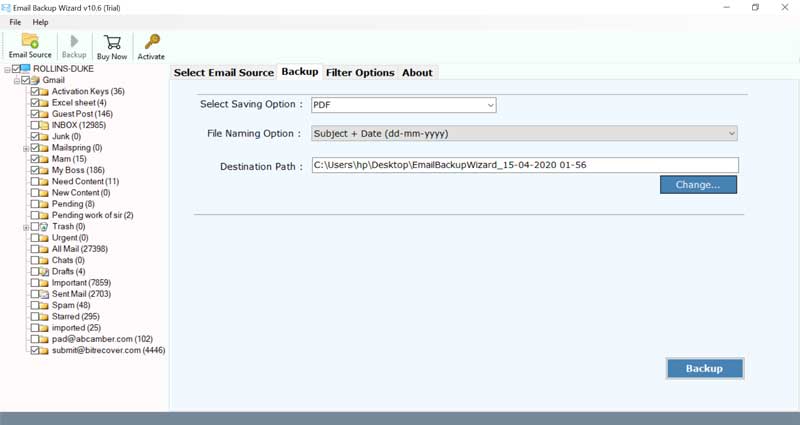 Tap on the Backup button and complete the transfer email from Cox mail to Outlook process.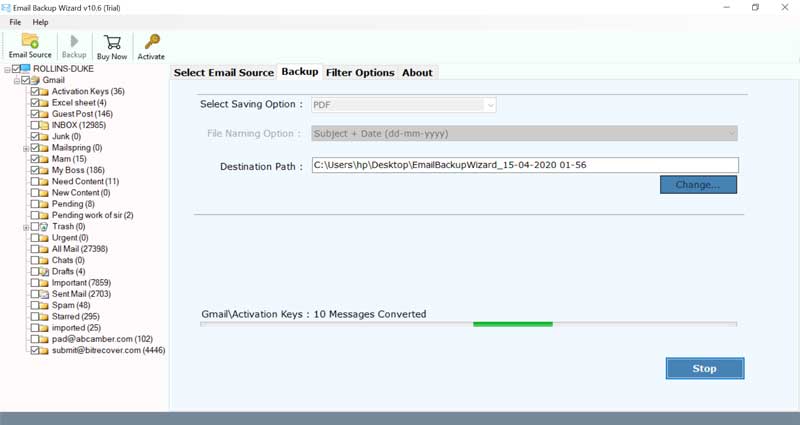 After the conversion is completed, the tool will display a completion message. Click the OK button and get the real result.
Top 7 Advantages of Cox Email to Outlook Transfer Tool
This Cox to Outlook migration tool has many advantages. It is a comprehensive software package for email transfer and cloud migration.
1 – It provides a simple and intuitive graphical user interface to help users.
2 – Users can add a large number of Cox emails to Outlook account or any other email service in one process.
3 – The tool provides the "Use batch mode" option, which allows you to transfer multiple Cox email accounts to Outlook PST with attachments.
4 – It comes with various other saving options, such as MSG, EML, EMLX, MBOX, PDF, DOC, Thunderbird, Office 365, Exchange Server, Gmail, G Suite, Outlook.com, etc.
5-Users can also selectively forward Cox emails to Outlook accounts using data filter options.
6 – The tool provides users with an option to select the desired destination to save the output.
7 – It is compatible with all versions of the Windows operating system, including Windows 10 and Windows Server versions.
The Conclusion
Adding Cox email to Outlook is no more a lengthy and tiring process. Using the automated solution, you can transfer bulk emails from Cox mail to Outlook PST in a few clicks. The process is quick and easy. Then, also if you have any questions, feel free to contact our support team.