Truemail IMAP Settings
BitRecover Support Team | August 17th, 2020 | Email Settings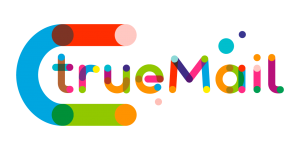 In this blog, you will get know how to configure Truemail IMAP Settings. firstly Many Users are looking to configure their Truemail Email account so that they will use their desired email application to use their preferred User Interface for the incoming emails, hence we have given Truemail.co.th webmail settings for iPhone, Android, Windows 10, Gmail, Thunderbird and other email programs. In conclusion its very important to use the right settings for the configuration of any email account so that you will not face any issue regarding incoming and outgoing Mail Server.
IMAP Settings for Truemail Account Configuration:
To do it easily we have provided below the Truemail Email Settings therefore you don't need search anything just copy the below listed MyTruemail.co.th IMAP, SMTP and POP3 Settings and use in your preferred email application or Mobile devices without any problem. If you have any other questions Then, please Contact us.
Email Settings
Port Number

Truemail.co.th IMAP Incoming mail server:

imap.truemail.co.th (

Copy

)

Truemail.co.th POP3 Incoming mail server:

pop.truemail.co.th (

Copy

)

Truemail.co.th SMTP Outgoing mail server:

mxauth.truemail.co.th (

Copy

)
Need to backup Emails from Truemail to Any other Email Application?
Are you are finding difficulty in configuration of Truemail.co.th Mail account settings and looking for a professional tool so that you can backup your Truemail mails to any other email account / file format then try the best tool Truemail Backup tool, Using it you will get the below Advanced features
More than 30+ saving option to backup your Truemail Mails.
You can completely transfer your Truemail mailbox without any file size limitations.
Also, this professional utility will backup all the emails with attachments maintaining all the email properties like date, time, cc, bcc etc.
You can also backup Selective Email Migration for selective emails using "Advanced date filter option"
The users can download the software on all Windows versions, i.e. Windows 10, 8.1, 8, 7, Vista, XP, etc.
Kindly Click on the below Download Now Button to Install the software.

Now, Let's Understand complete backup process of Truemail.co.th Email using illustrating video
Final Words:
So, we hope after reading this blog one can easily setup his Truemail.co.th Webmail account using the given IMAP, POP3 and SMTP Settings, simply copy above Truemail Server settings and then, easily access your emails from your desired email application without any issues. Finally, If you are need to quickly backup your Truemail mails to any email application/file format then use the best online software Truemail Backup Wizard so give it a try or if you face any issue feel free to contact us we will quickly resolve all your queries.