No-ip Email Settings
BitRecover Support Team | June 10th, 2020 | Email Settings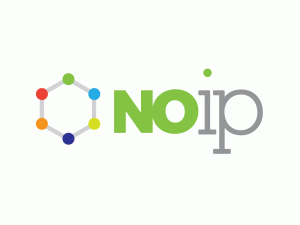 The No–IP Email Free Dynamic DNS service takes your dynamic IP address and makes it act as though it is static by pointing a static hostname to it and checking every 5 minutes for changes to your IP address. If your IP address changes, our Dynamic Update Client updates your hostname with the current IP address. www.noip.com.  Well! Vitalwerks LLC is the parent company of No-IP which is a dynamic DNS provider for paid and free services. No-IP offers DNS services, email, network monitoring and SSL certificates. Email services include POP3 email, outbound SMTP email, backup mail services and mail reflection and filtering.
Read the complete blog to get the No-ip Email Settings to configure in any Email Client. You should know the correct and complete knowledge about IMAP, SMTP and POP Server. If you do not want to access No-ip Email in web browser so, you can setup the No-ip Email Account to any Email application.
The email apps/clients could be Gmail, Outlook, Thunderbird or Mobile devices Android, iPhone etc. Also,  In this blog we are discussing about No-ip Email backup as well. Therefore, users can easily transfer their webmail emails to another emails or file format.
In this Blog, we will figure out the following topic.
IMAP, SMTP and POP3 Settings.
An Amazing Solution to Backup No-ip Mails to Another Email / File Format
Import Email Settings for No-ip Mail
You can copy the below details to set up No-ip Email. If you have any other questions or Concern so,  you can directly Contact us.  Also, you can email us to [email protected]
| Email Settings | Port Number |
| --- | --- |
| No-ip IMAP Incoming mail server: | |
| No-ip POP3 Incoming mail server: | |
| No-ip SMTP Outgoing mail server: | |
Solution to Backup No-ip Mails to Another Email Applications:
Learn an fastest and easy solution to backup No-ip hosting emails. Use this recommended solution No-ip Email Backup Wizard to transfer No-ip mails to desired email / file formats. The software support 85+ email source applications. Also, 25+ savings option such as PST, MBOX, EML, PDF, CSV, Gmail, Microsoft 365, ES etc. Therefore, it is very useful in case of locally backup. The software does not require any external email application to perform the conversion.
The software interface is very user friendly. Also, it retain folder hierarchy during migration. So, you will get your data as it is after backup. You can perform batch migration as well. Also, selective backup can be performed using the No-ip Mail Backup Software. It is very time consuming software. So, if you are looking for email backup tool for personal use or migration project then use this utility. It support multiple languages as well.
You can Click on the below "Download Now" Button to Install the software.

Watch this Video Illustrating Complete No-ip Mail Backup Process
In the above demonstrated video, there is step by step procedure to perform the backup. You can download the trial version from our website. Demo version is limited to convert 25 emails per folder. The software is very user friendly. It can be use by both Non technical and technical users. Also, the No-ip Backup Wizard is supported by all Windows versions.
Conclusion: With the help of this blog, you will get the knowledge to set up No-ip Webmail. Also, an easy & quick solution to backup/migrate No-ip mails to desired email / file format. So, we would suggest to give it a try once.