Aruba.it IMAP Settings
BitRecover Support Team | April 30th, 2020 | Email Settings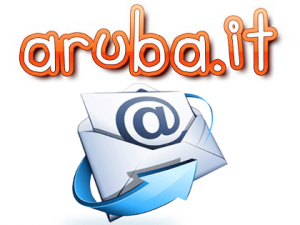 If you are looking for Aruba.it IMAP Settings so that you can use Aruba.it email account in other Email Clients such as Thunderbird, Outlook, Apple Mail and Mobile Devices Such as Android, iPhone etc. In the below description, you will get all the Information about Aruba.it IMAP Settings. 
Important Email Settings of Aruba.it Mail Account:
You just need to copy the below IMAP details in the configuration of Aruba.it Mail Settings.  It will work perfectly. If you have any other questions about Aruba.it Mail IMAP Settings ? so, please Contact us.
| Email Settings | Port Number |
| --- | --- |
| Aruba.it IMAP Incoming mail server: | |
| Aruba.it POP3 Incoming mail server: | |
| Aruba.it SMTP Outgoing mail server: | |
How to Create App Password for Aruba.it Mail?
You need to create App password if you want to access the Aruba.it mails from Third Party Application. 2FA should be disable in your account but if it is enable you need to create app password.  You can use the same App Password as account password to Login into the software.
Login into Account Home page >> Go to Global Settings >> Click Users & Roles >> Go to Actions menu>> Enable Two-Factor Authentication (2FA)>> Create App Password
Need to Backup Your Aruba.it 
Emails to Another Email Application? 
If you are searching to backup or migrate emails from Aruba.it  Mail Account so, we would recommend you most advanced software Aruba.it Mail Backup Software
Click on below Download now button and install the software. As this is recommended by professionals therefore, it will work ideally for all the users.

Watch this video illustrating complete Aruba.it backup process:
In this demonstration video, we have elaborate the complete steps of backup.  So, it will be more easy to understand the working of the tool. Using this easy solution, you can take backup into 25+ different required email applications Like:  Libero Mail, KPN Mail, Rogers, Shaw Mail, Gmail, iCloud Mail.com, Mail.ru, MDaemon Cloud, NAVER, Office 365, Aol, Windows Live Mail, Web mail servers, business email hosting services and file formats PST, EML, PDF, MBOX, HTML, RTF etc.
Aruba.it Mail Backup Softwar is an reliable solution which provides output with 100% accuracy. so, go head and give it a try once.