How to Convert Zimbra Emails to MHT File Format with Attachments ?
In this blog post, we learn how to change from Zimbra to MHT account quickly and instantly. Successfully migrate Zimbra TGZ email to MHT folder. The Zimbra to MHT Migration toolkit will enable the users to move the bulk of emails from Zimbra file to MHT format.
Free Download Zimbra to MHT Migration Software:
The trial version of Zimbra Converter toolkit will enable the users to export the first 25 emails from each folder. If you want to migrate unlimited Zimbra TGZ emails to MHT file, then you need to have the activated version of this utility. It is one of your own type of advanced conversion application from Zimbra to MHT file and your work is very easy. Follow these below simple steps to understand it's working procedure.
Step 1: Install & Run Zimbra to MHT Converter tool and read all important instructions.

Step 2: The software provides the dual options for exporting Zimbra email to MHT format i.e., Select File or Select Folder.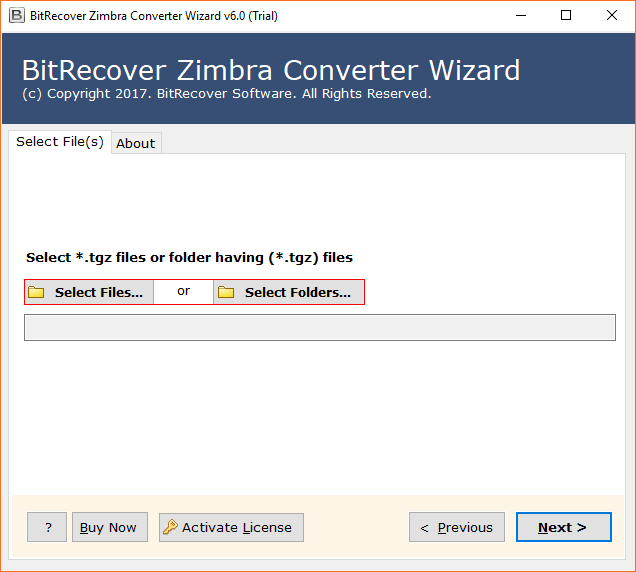 Step 3: In this step, you must select the Zimbra file which you want to move, the application will display file path >> hit on the Next button to convert Zimbra to MHT file format.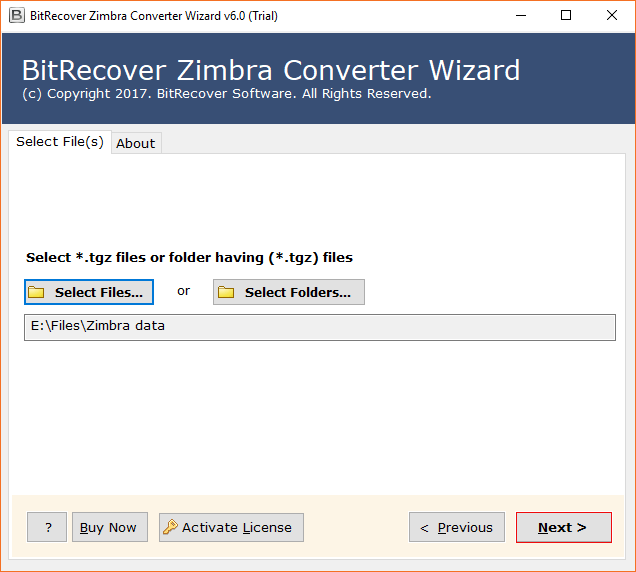 Step 4: Check the desired folder to perform the Zimbra TGZ data to MHT conversion >> click on the Next button to move further.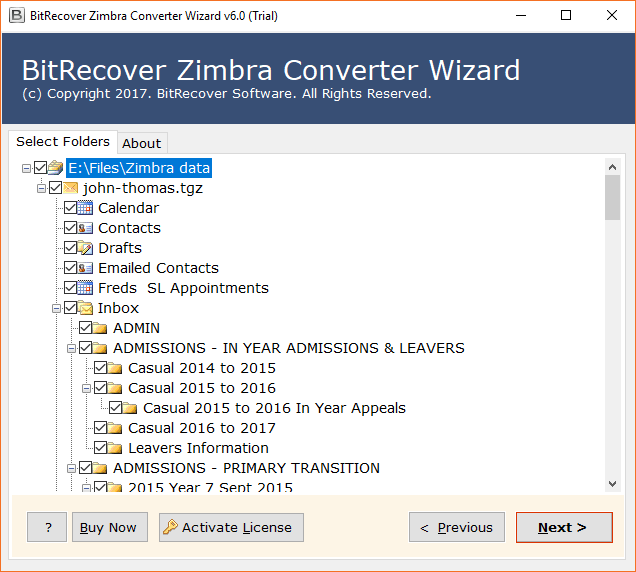 Step 5: After this, from the below list, choose MHT as saving option to add all Zimbra files into MHT format. Click on the Next button to continue.

Step 6: The Zimbra to MHT converter tool by default select the destination location if users want to change the desired route, then simply choose the destination path where they want to save their converted Zimbra mail items. Press on the Next button to convert Zimbra to MHT.

Step 7: Setup all required options such as File Naming Option, Ignore System Folder Hierarchy, etc. Hit on the Next button to convert Zimbra TGZ emails to MHT.

Step 8: Zimbra to MHT procedure is started now. A completion message will be displayed after the completion of Zimbra TGZ to MHT migration process.

Step 9: Here you find your resulting data items, the tool to convert Zimbra into MHT format, and automatically opens the destination location path.
As we can easily analyze from the above, this set of migration tools from Zimbra to MHT proves to be a perfect choice among users. With this utility, one can easily move Zimbra emails to.mht mailbox directly. The best thing about this Zimbra emails to MHT conversion software is that it maintains the integrity of the emails.
Why Choose Zimbra Emails to MHT Converter Tool ?
The Zimbra TGZ to MHT Migration software will offer no file size limitation during the transfer of data mailboxes.
It allows users to move all attachments within the Zimbra mail. The Zimbra to MHT conversion program does not modify any mail or attachment or data loss. It facilitates the user to execute the migration without installing any other application.
The easy-to-use and simplified the user interface of the software can also help users to easily perform the entire migration process. It is designed in the most intuitive way possible for most novice users without having any advanced technical knowledge.
The application is compatible with all the latest as well as previous versions of Microsoft Windows including Windows 10, 8.1, 8, 7, XP, Vista, or others.
The software maintains the fidelity of the data by performing an accurate and reliable migration. There are countless government agencies and powerful forensic organizations are using our product in several countries such as the United States, Canada, Brazil, India, United Kingdom, Singapore, Germany, Poland, Turkey, France, Spain, Australia, Thailand, Indonesia, or countries of the Baltic region too.
Zimbra to MHT converter software can be used to access and convert TGZ files to MHT folder. Transferring emails to MHT format is very easy. The program is completely efficient and effective. It is the best alternative for the user to consider when the manual approach cannot give an accurate result.
Benefits of MHT File Format
MHT files can be opened easily by double-clicking on it.
The MHT files can be easily previewed in the MS Word program.
Users can simply read the MHT files using several web browsers.
Users can quickly edit MHT files using various text editing programs.
MHT files can be easily sent with email attachments too.
It is preferable for technical and non-technical users.
Clients Words About the Product
"I am impressed with the speed and performance of the BitRecover Zimbra to MHT Converter. Within a few clicks, I was able to export MBOX file into MHT file format via the tool. The data integrity of the Zimbra data was maintained by the software even after the conversion process too. Thanks for introducing such a useful tool."
"Recently, my client asked me to convert some Zimbra emails to MHT format. At first, it was a challenging task for me, since I did not know how to implement the task. Then I searched on the Internet and learned about BitRecover Zimbra to MHT Converter. With this amazing software, I was able to convert the Zimbra TGZ emails into MHT format along with the attachments. In addition, the software is associated with numerous beneficial features."
Conclusion Time
In this article, we will learn how a user can migrate Zimbra email files to MHT file format. The software is capable to batch convert Zimbra to MHT mailbox. Free download this best Zimbra to MHT converter tool, which allows you to export the first 25 emails from each folder under test. Buy the required license on our official website and activate the product for unlimited migration.