How to Transfer HostGator Email to Gmail Account with Attachments ? – Method of Seconds
"I have some work, so I want to transfer HostGator email to Gmail account. But, the HostGator webmail doesn't offer any option. What is the best way I can do HostGator to Gmail migration? Please give full details. "
How can I transfer email from HostGator to Gmail account is a prevalent user query? Do you also want to see your HostGator emails in your Gmail account? If so, please use a 100% safe and reliable solution for HostGator to Gmail migration process.
Learn the Best Way for Transfer HostGator to Gmail
If you have a HostGator account, you probably know that it doesn't give you the option to migrate emails to Gmail account. So the only option comes to complete the task with the help of a third-party application. So trust the brand that has proven user satisfaction for over two decades: BitRecover. Download HostGator Backup. It is one of the excellent and powerful applications to transfer emails from HostGator to Google Mail account easily. The steps to perform the task are as follows.

How do I Migrate HostGator to Gmail Account in Seconds ?
Download & run the HostGator to Gmail migration utility.
Fill the credentials of your HostGator account in the window.
Mark the required folder for the migration process.
Select Gmail as the saving option for the task.
Hit on the Backup button and wait for it to end.
Follow all the Steps in Detail to Transfer HostGator Email to Gmail with Attachments 
Use the below-mentioned steps to get HostGator email to Gmail migration done in 5 clicks.
Attention Please!

The process is quick and straightforward. Therefore, you do not need to install external applications on your computer. Let's check the process.
After downloading, migrate HostGator to Gmail tool. Launch it on a Windows operating system computer for the task.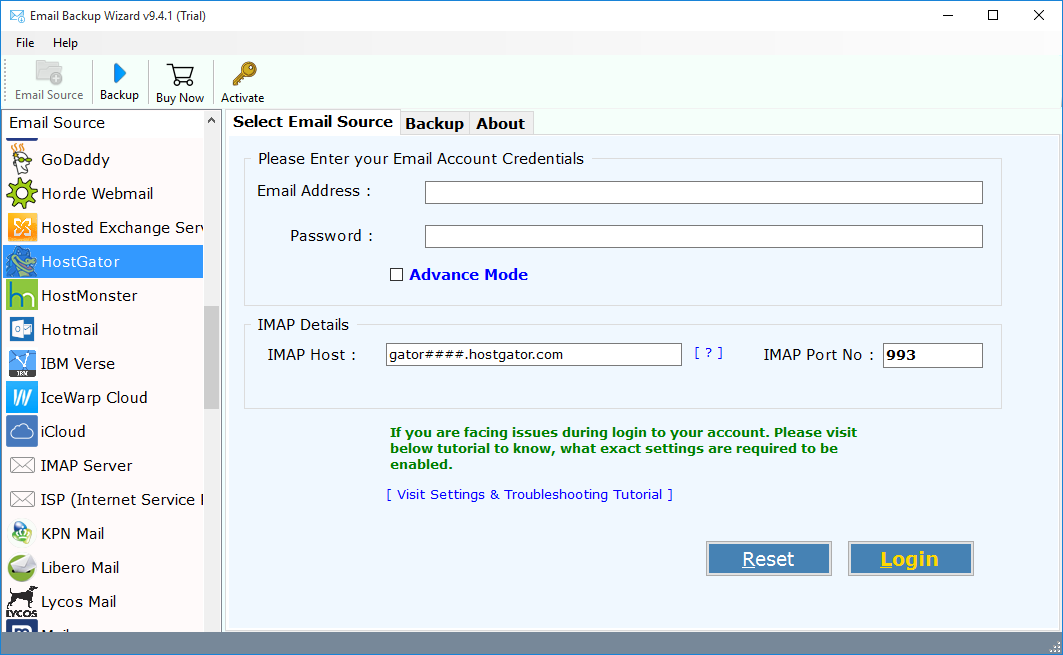 Now, fill in the HostGator account credentials, such as email address and password, in the software window. Then, click the login button.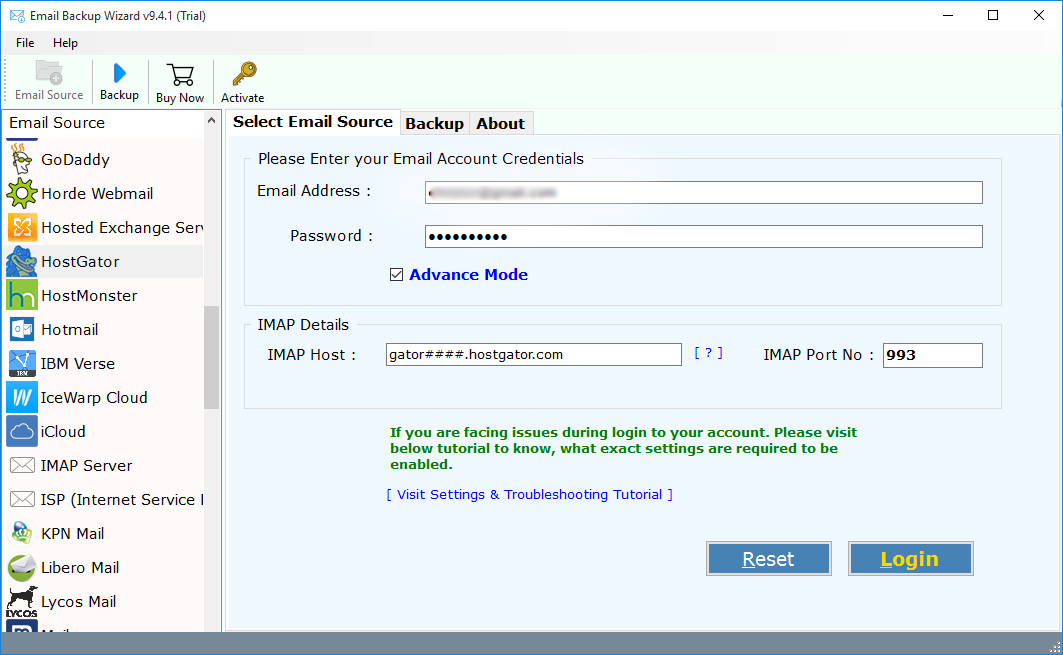 Next, you will find the utility analysis of the folder/mailbox and load it in the software panel. Therefore, please check as needed.
Here, select Gmail as the save source, and fill in your account credentials, such as email address and password.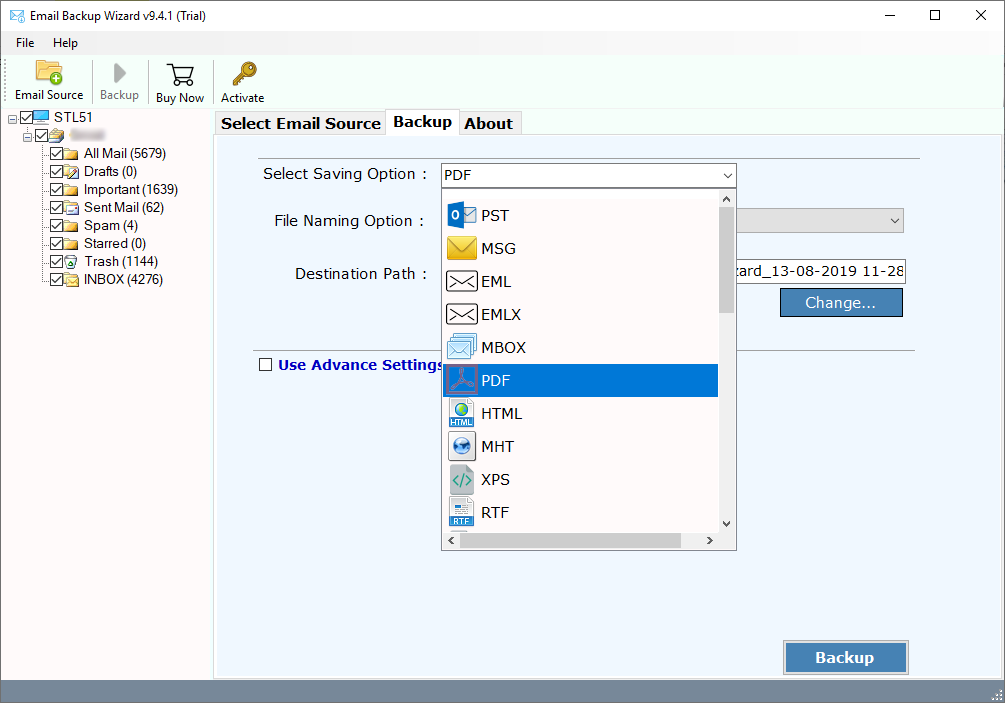 Click the backup button and start the migration process.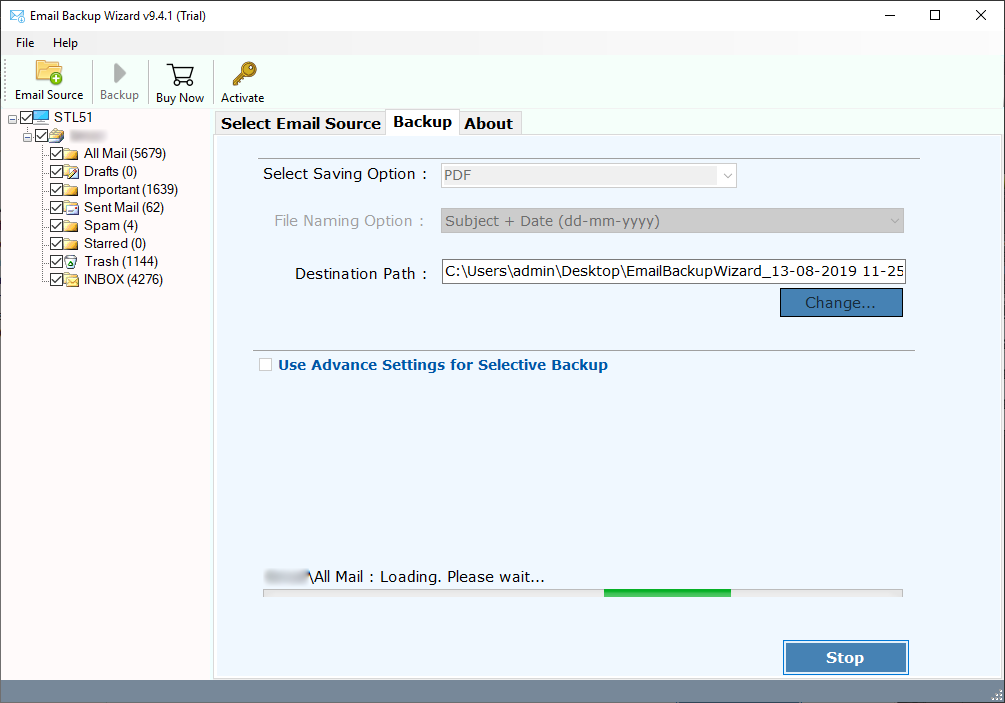 Things to Keep In Mind
You can view the real-time process of migrating HostGator emails to Gmail with attachments in the software window.
After the process is complete, a conversion message and log text will display on the screen.
Finally, log in to your Gmail account, and you will find a folder in it, which contains all HostGator emails with attachments.
Don't worry about your HostGator and Gmail account credentials. The program complies with the privacy policy and doesn't save any of your account credentials.
Go & Download HostGator to Gmail Migration Tool FREE
You will be happy to know that Cox mail to Gmail migrate tool can use without any payment. It is available in the demo edition. To use the free trial edition of the software, download the version. It lets you migrate 25 emails from HostGator emails to Google Mail due to limitations. If you want to migrate unlimited emails from HostGator to Gmail account, go and use the Pro edition.
Add HostGator Email to Gmail – Notable Features of Utility
One-time batch processing of HostGator accounts:-This software supports batch migration from HostGator to Gmail at once. It provides the "Use batch mode" option, which allows you to traansfer multiple HostGator email accounts to Gmail easily. To do this, browse the CSV file containing the email address and password information.
Consistent and simple interface:-The program has a simple and intuitive interface. Both technical and non-technical personnel can easily use this application without any expert advice.
Select folders of choice:-This application can transfer HostGator folders to Gmail with attachments. Using this feature, you can easily save time and energy.
Maintain exact attributes:-When you migrate HostGator emails to Gmail, the tool will retain all email attributes. You can get accurate quickly without losing some information.
Maintain hierarchy:-The software maintains the folder structure during the migration process. Now you will get an exact copy of the email folder when adding HostGator to Gmail.
Windows-based application: It is the most professional application for directly migrating email from HostGator to Gmail. Also, the software entirely based on Windows. You can easily install this application on Windows 10, 8.1, 8, and other versions.
The Closing Thoughts
The above blog details the complete process of migrating HostGator emails to Gmail with attachments. It is a fast and straightforward process that any user can follow. In 5 clicks, all your HostGator mailboxes accurately migrated to Gmail accounts. You can also try the demo version of the software. You can transfer HostGator to Gmail with just a few clicks.