How to Migrate Lotus Notes to G Suite Account ?
Ready to migrate Lotus Notes to G Suite (Google Workspace)? But, this process is surely not as easy as it seems. In this blog, we will explain a description solution to import IBM Notes NSF to G Suite account.
Hi, yesterday I received an email from my team lead who asked me to transfer IBM Notes emails to our G Suite workspace account. From a community forum, I read about GSMIN (G Suite Migration for IBM Notes). Obviously, I tried it first but like the various manual solutions available on the internet this approach was also ineffective. It didn't suit the migration requirement for my organization. So, now I have decided to use third-party software to migrate Lotus Notes to G Suite. I have heard a lot about your multiple email conversion software thus, I need your guidance for this. Please suggest to me a valuable, short, and cost-effective solution for the same.
The companies or individuals wishing to import IBM Notes/ Domino to G Suite will find that the manual tactics need heroic patience. So, the only workaround to solve this problem is to use an effective, trustworthy, and speedy professional solution. BitRecover Lotus Notes NSF Converter is one of the top-most expert-recommended solutions to implement Lotus Notes to G Suite migration. It's a favorable solution for people from the technical domain as well as a complete novice user. This third-party software offers the facility to migrate Lotus Notes emails, contacts, calendars to G Suite account without any file restrictions.
How to Migrate Lotus Notes to G Suite with Batch Mailboxes ?
Here we have elaborated complete steps to migrate Lotus Notes mailboxes to G Suite account.
Download and install the setup of Lotus Notes to G Suite migration software on your Windows machine.
Please Note- Ensure to have Lotus Notes / IBM Notes / HCL Notes email client installed on your computer for the migration process.
Now, you can browse Lotus Notes NSF files from your database using two different options:
Add Files- To choose single IBM Notes NSF files

Add Folders- To select a full folder comprising multiple NSF files.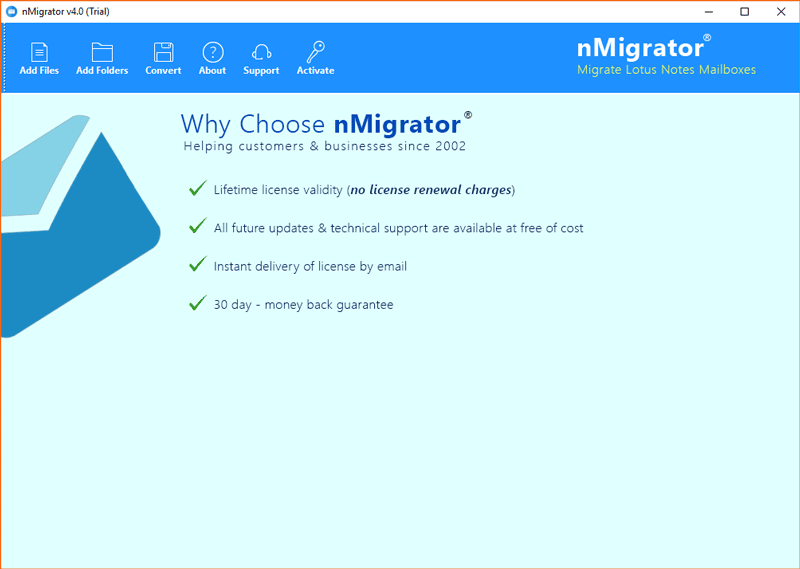 Then, a new windows screen is prompted from where you need to locate the path of NSF file(s). Hit on the Ok tab.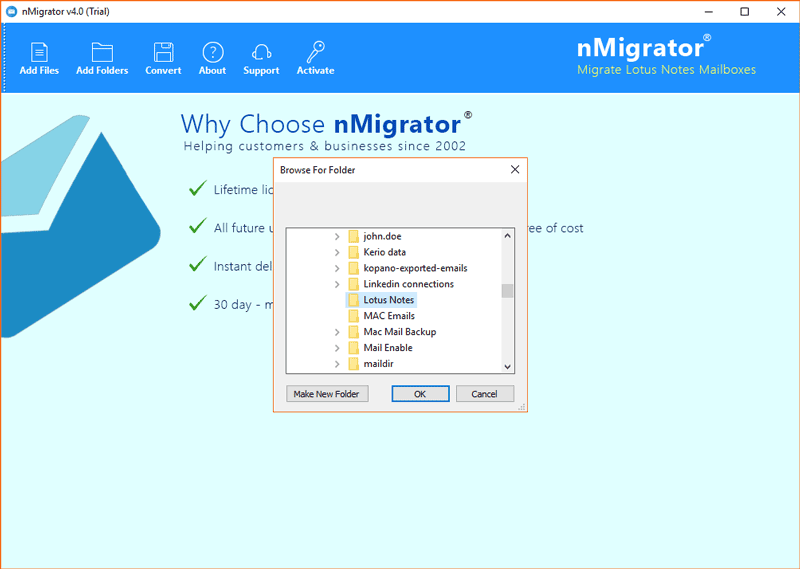 Thereafter, you can preview each IBM notes email message with or without attachments.
Now, pick only those folders which you want to migrate from Lotus Notes to G Suite. Also, click on the Convert button to proceed further.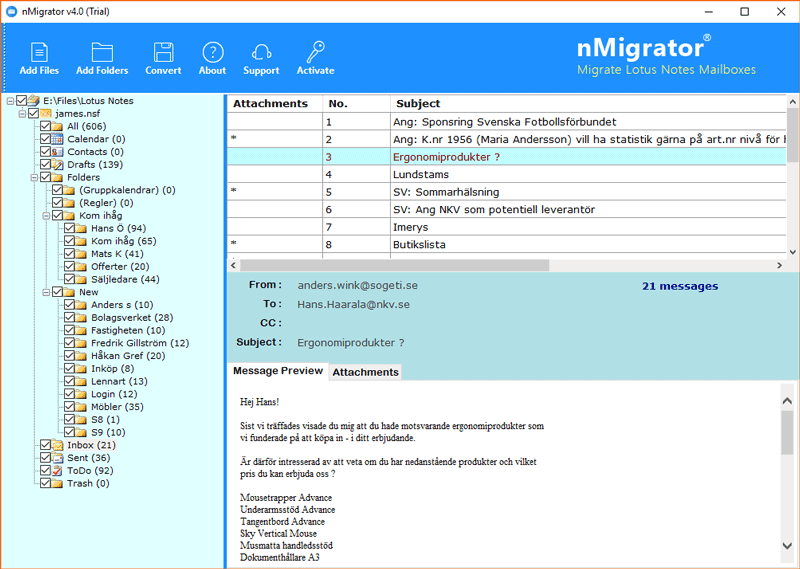 After this, navigate to the saving options list and choose G Suite from it. You can also select Contacts or Calendars if required.
Lastly, tap on the Next button to start to migrate NSF files to G Suite account. Once the process finishes, the tool will give a completion message. Click on OK to end the task.
Thus, in this way any person can import IBM Notes database to G Suite service.
Some Worthy Reasons to do Lotus Notes to G Suite Migration
Maintenance Cost is Huge: The general charges to buy and keep up Domino worker environment in a business is very high. It charges more to employ experts who has inside and out information to comprehend and design IBM Notes environment.
Complex and Hard to Understand: This is the significant purpose behind numerous organizations switching from Lotus Notes to G Suite. Numerous non-specialized users consistently experience issues in utilizing IBM Notes email client because of complex GUI.
Restricted Experts: There are a couple of experts who are actually aware of the Domino and Notes environment. On the off chance, that there is any minor issue even a specialized individual can't resolve it without assistance.
Why Users are Happy with Our Service ? – Benefits of IBM Notes to G Suite Tool
No Domain Connectivity is Needed- The tool works in a standalone environment without needing the connectivity with Domain Server.
Preview Everything Before Migration- Isn't it amazing when you have the facility to get an overview of all the database before you actually start the migration. This is possible with the Lotus Notes to G Suite migration tool because it gives a preview facility. With it, you can watch each selected IBM Notes message (also intrinsic details like From, To, Cc, Subject) along with attachments.
Free Demo Version- Users can try the free demo version of Lotus Notes to G Suite transfer tool before buying the license keys of the tool. It allows migrating top 25 NSF data items to G Suite account.
Preserves Data Integrity- The application assures to maintain the integrity of data throughout the migration of Lotus Notes emails to G Suite. It keeps intact the email attributes as well as the original folder hierarchy.
Supports Windows Platform- It's a highly efficient software that works fluently on all Windows OS like Windows 10, 8.1, 8, 7, XP, Vista, etc.
Conclusion
In the above blog, we have explained a detailed method to migrate Lotus Notes to G Suite account. It's a workable, precise, and user-friendly solution for all sorts of users. There will be no data breach or information alteration issues with this product. Check the demo edition to evaluate the performance of this software. Thereafter, import unlimited NSF file items to G Suite account.