How to Migrate Emails from Outlook to G Suite (Google Workspace) ?
OVERVIEW- Perhaps the most well-known reason organizations and people aren't utilizing G Suite is on the grounds that they are used to work with MS Outlook. The process to migrate emails from Outlook to G Suite would be agony and an interruption to the layout and work processes you're now used to.
However, if prepare a comparison chart of G Suite versus Outlook, we give the edge to G Suite. Furthermore, consider this: migrating from Outlook to G Suite is most likely simpler than you might wonder, and whenever you've settled the port-over, G Suite (Google Workspace) has such a lot of space for customization. You'll have the option to make a better email framework than the one you're currently using i.e Outlook.
My boss assigned me a project whose email database was present in my Outlook 2019 account. Just after the assignment of the project, the corona outbreak happened. So, I am currently working from home due to which I can't access those email messages that were configured on my Outlook account (at the workplace). The issue is I have decided to migrate all Outlook email messages to a cloud platform so that I can access them anywhere, anytime. I read about G Suite- it's highly professional, functional, and comes with an efficient set of tools. Is there any method using which I can migrate old Outlook data to my G Suite account which I have created now? Please help me to find a reliable solution to migrate emails from Outlook to G Suite account. (P.s.- I also want to migrate Outlook attachments too)
Why G Suite if Preferred over Outlook ?
Get a Business Email: By switching to G Suite, you can give your business an expert appeal. In this way, rather than utilizing abc@gmail.com, you will utilize support@abc.com or robertatkinson@xyz.com. Clients are probably going to react to your messages if you are utilizing a professional email service.
Limitless Storage Space: G Suite is a cloud-based email platform, and it accompanies limitless capacity for your photographs, files, archives, and messages. Also, remember that you can get to these email messages at any place.
Improved Team Collaboration: The G Suite accompanies applications that permit you and your group to collaborate on similar documents simultaneously. All file alters are appeared continuously and are saved in the cloud.
Improved Data Security: Because of Google Drive, you can store all your information securely in the cloud. You don't have to stress over saving your documents and reports on your PC and gadgets, which can prompt information loss.
After reading these reasons, you must be wondering that your decision to move towards Google Workspace or G Suite is completely right. But, do you know that migrating emails from Outlook to G Suite is not an easy thing to do.
Best Workaround to Migrate Emails from Outlook to G Suite
Once you make a switch from Outlook to G Suite, all your old messages will not be present in the latter email service. Either you need to manually perform the migration of Outlook emails to G Suite. Or, you will require to take the help of third-party software that can automatically do this thing.
In this technical write-up, we have explained the proper method to migrate emails from Outlook to G Suite. Please note that this method is precisely good for the huge migration of Outlook data to G Suite.
To start with, try the Outlook Converter Tool. It's an adept software available in the online market which is specifically programmed to migrate emails from Microsoft Outlook to varied file formats, webmail, desktop email clients. Hence, one can use this application to bulk migrate Outlook files to G Suite account along with attachments.
How to Migrate Outlook Emails to Google Worspace (G Suite) ?
Once you have downloaded the utility on your system, install it properly.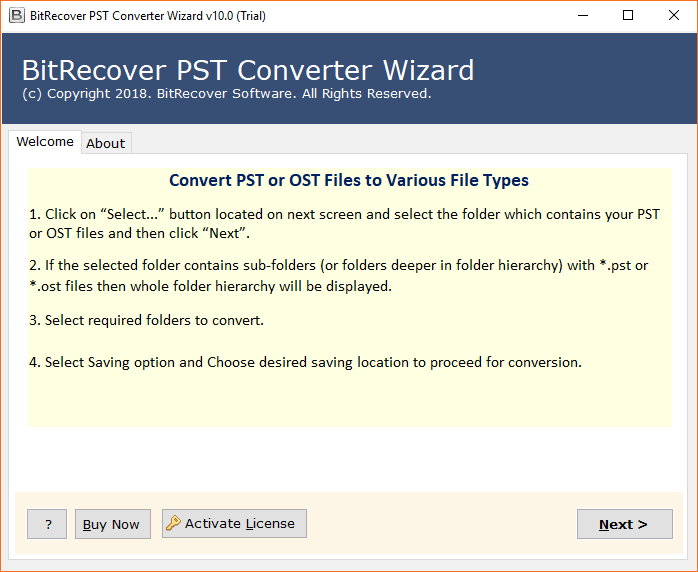 Then, add Outlook emails into the toolkit for initiating the migration task.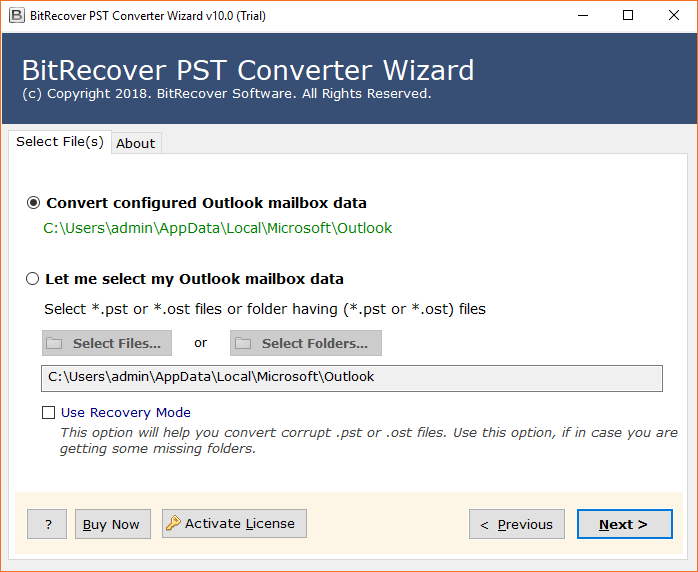 Then, mark those Outlook email folders from where you need to migrate data into G Suite.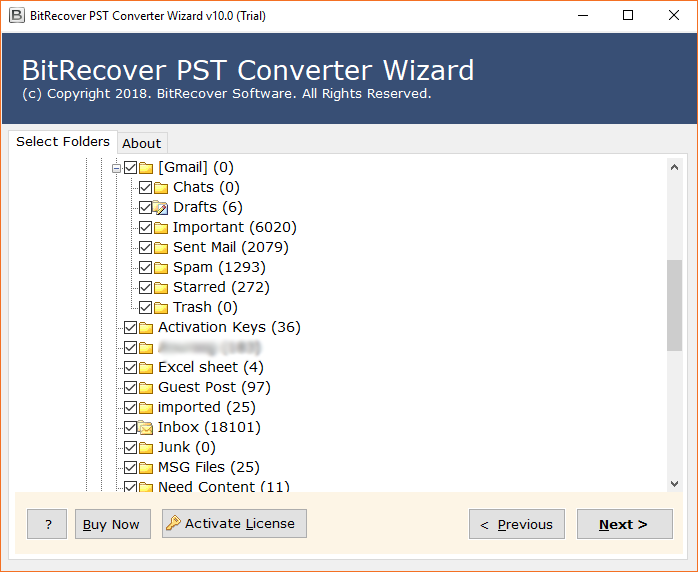 Select G Suite as the saving option and fill in the required credentials of the email account.
Once this step is done, simply tap on the Backup button. Soon, you will see the software starts migrating emails from Outlook to G Suite account.
In the end, open your G Suite account to view all email messages of Outlook.
Benefits of Outlook to G Suite Migration Tool
This software has the ability to migrate emails from Outlook to G Suite along with contact, calendar, journal, etc.
There is no need for MS Outlook installation on the computer in order to perform the email migration of Outlook to G Suite.
The software is proficient to migrate crashed Outlook data to G Suite service.
This utility is compatible with all versions of Microsoft Outlook i.e. Outlook 2019, 2016, 2013, 2010, etc.
It allows to migration of corrupted or damaged Outlook email data in healthy formats.
This tool can be installed on any Windows and macOS without any hassle.
It comes with multiple data filter options which are helpful for selective migration of Outlook emails to G Suite.
Closing words
There are plenty of reasons that why a user wants to migrate Outlook emails to G Suite. All things considered, if you are not aware of a dedicated migration approach then you may lose significant information. To get rid of this, try the solution as discussed in this write-up. It is completely free from any errors. Plus, if you want to test it for free, then the demo version will help you out. It will cost nothing and along with this, you can migrate the top 25 Outlook data items to G Suite or selected formats. For unlimited email migration of Outlook to G Suite, activate the license keys of the product. Hope you liked this article!