How to Export Gmail to Amazon WorkMail with Complete Information ?
Are you looking for the best way to export Gmail to Amazon WorkMail? If yes, your search has come to an end. In this article, you will learn the simplest trick to transfer emails from Gmail to AWS account in 2-3 clicks.
So, here we go.
If this is your first time migrating Gmail mailbox to Amazon WorkMail then the whole process may seem pretty daunting. But now don't worry about it. Here you will get step-by-step guidelines for transferring bulk emails from Gmail / G Suite account to Amazon WorkMail with attachments.
Know Also ~ How to Convert Gmail to PDF?
The Perfect Solution to Transfer Gmail to Amazon WorkMail account
The Gmail Backup tool is a professional solution for simply transferring email from Gmail to Amazon WorkMail with attachments. One of the most useful features of the tool is that you can transfer Gmail to AWS WorkMail without compromise. All email items, properties are well maintained throughout the Gmail to AWS migration process. It has many more useful functions that we will discuss later. First, let's take a quick look at the steps to migrate emails from Gmail account to Amazon WorkMail.
Highlighting Steps to Export Gmail to Amazon WorkMail with Attachments
To get started, first download and open the Gmail to Amazon WorkMail migration tool on your Windows machine. Then, follow the instructions.
Now, fill the details of the Gmail account in the software panel, and after that click on the Login button.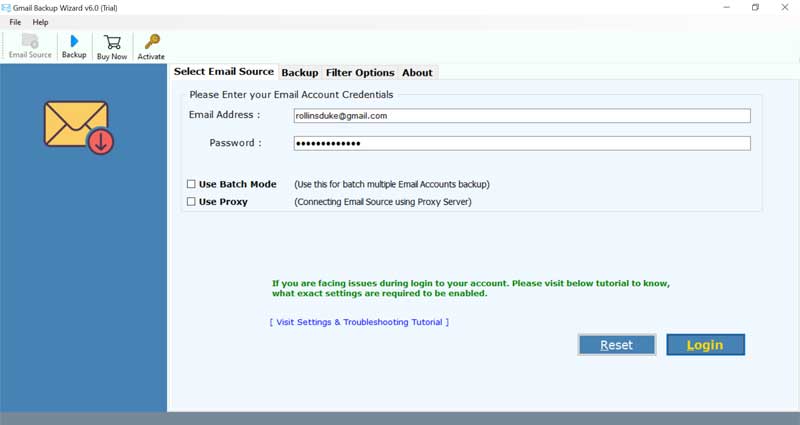 Note: – If you want to transfer multiple Gmail user accounts to Amazon WorkMail, check the Use Batch Mode option.
As you can see the Gmail to Amazon WorkMail transfer tool automatically uploaded all the Gmail folders in the software panel. So, choose the required one.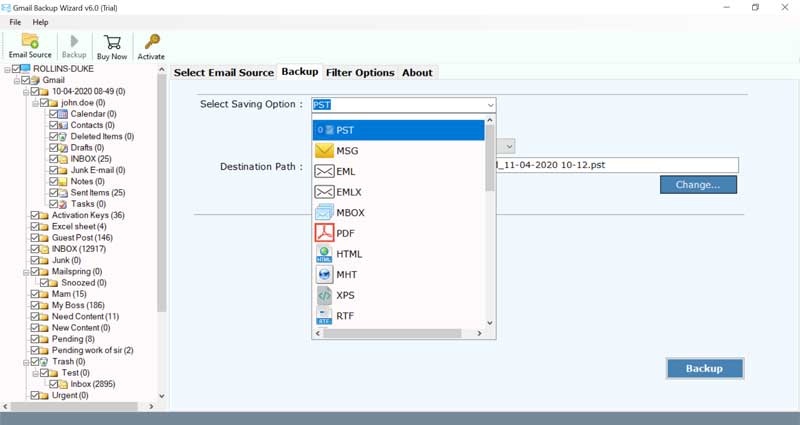 Here, in the saving format select IMAP. Then, fill the credentials such as username and password to migrate from Gmail to AWS account.
Now, click on the Backup button and wait as you can see the live migration process is going on.
After sometime you will get a complete conversion message. Click on OK button and you will get a log report. That's all.
Check the Final results:-
Now, login to your Amazon WorkMail by filling and check the end results. In case of any doubt, you can contact to our support team or request for a live chat.
Know the Free Trail of the Gmail to Amazon WorkMail Migration Tool
You can try the Gmail to Amazon WorkMail export tool without paying any money. It comes with a demo edition that allows you to convert 25 emails from Gmail to Amazon WorkMail along with attachments. When you are satisfied, upgrade to Pro edition of utility to directly transfer Gmail into Amazon WorkMail account.
Read More About Gmail to Amazon WorkMail Export Tool
Considerable effort has gone into making this user-friendly solution. Also, it ensures that the process to export Gmail / G Suite to Amazon WorkMail is perceived as simple and effortless. This utility has a clean and consistent interface in which all the tabs are working. It is a tested solution that is secure and free from viruses. There is no chance of data loss and alteration. It is a 100% permanent solution.
Some Useful features of the Expert Solution are the following
Export Gmail to AWS easily – The Gmail to AWS WorkMail transfer tool is a helpful solution to directly transfer emails from personal Gmail account to Amazon WorkMail attachments.
Support Batch migration: Using the tool, people can export multiple Gmail/ G Suite accounts to Amazon WorkMail without any loss. This way the solution reduces user time and effort.
100% Accurate: – The application is capable to directly migrate Gmail mailbox to Amazon WorkMail account with complete accuracy.
Maintain email properties:  With this valuable tool, the user can migrate to AMAZON WORKMAIL images with email properties such as signature, link, content body and more preserved.
Windows OS Compatibility: User can install and access the application on only Windows compatible machine. It supports all the available Windows editions.
What Users Say about the Tool?

It was an amazing experience while working with this software. It's very simple to use to migrate Gmail mailbox to Amazon WorkMail.  The team did a great job.

–         Ronan Diego

I wanted to convert multiple Gmail accounts into Amazon WorkMail. It was easy using the software. Also, its user interface is easy-to-use. I would like to recommend this to everyone.

–         Antonio Brayden
Let us Summarize
Want to know how to easily export Gmail emails to Amazon WorkMail? A quick solution is mentioned in the above blog with a step-by-step process. It helps you migrate multiple Gmail accounts to AWS without any external installation. The software is reliable, fast and easy to use. Users can also try it for free on Windows versions.