How to Extract files from VHD files of Several Virtual Machines?

Do you want to extract data from VHD and VHDX files of various virtual machine programs? If your answer is yes then you have successfully landed on the correct webpage. In this blog post, team BitRecover is just going to explain the step by step process to retrieve files from VHDX and store them on your hard drive. But before starting the steps, first read some queries asked by Virtual Machine users.
Some common problems

I am using Microsoft Hyper-V virtualization software and I have setup multiple virtual pc. But recently my some virtual computers are unable to start and boot virtual hard drive (VHD) files. I think, there is an error in my VHD files. Now I am afraid because I don't want to lose my important data from *.vhd files. If you have a solution to extract files from VHD image without reducing the quality of data. Then recommend it to me.

– Oliver, California

Currently, I am not using a virtual machine for completing my requirements. But I have some *.vhd or *.vhdx files available on my computer that stored a lot of important data. Before a few years ago, I used several virtual virtualization software i.e. Microsoft Hyper-V, Oracle VirtualBox, Sun VirtualBox and I have generated several VHD or VHDX files. Now I want to retrieve files from VHDX files to original file extensions. Is there any solution available for me?

– Isabella, Sweden
How to extract data from VHDX file – Instant solution
Download VHD Recovery Wizard that is the most reliable software to extract files from VHD backup. It preserves the originality of data during retrieving data from VHDX or VHD files. Firstly, download the product setup and install it on your Windows Computer. After that, follow the given instructions to completion of the task.
Run VHD Recovery Wizard and press the Folder icon to upload VHD files.
Choose a relevant data recovery mode from four available modes accordingly.
Now you can see virtual hard drive partitions & drive information.
Select recovered VHD file data from software and press the Save
Pick a destination folder to store data and click on the Ok
Go to the destination path and get restored VHD file data with 100% accuracy.
Some advanced features of the suggested toolkit
This application provides four different recovery modes to extract files from VHDX / VHD files. Therefore users can easily choose a relevant recovery mode accordingly for restoring data in multiple situations. Select a recovery mode option from Deleted Data Recovery, Formatted Data Recovery, Partition Data Recovery, and Raw Data Recovery.
The toolkit is compatible with VHD, VHDX, AVHD, and AVHDX files of Microsoft Hyper-V, Microsoft Virtual PC, Microsoft Virtual Server, Oracle VirtualBox, Sun VirtualBox, Sun xVM VirtualBox, Innotek VirtualBox, Citrix Virtual Server, Citrix XenDesktop, Citrix XenServer, etc.
It maintains the originality of data during extract data from VHD file and restores them on the hard drive of your pc. Even users can connect an external storage device for retrieving data from VHDX files. It gives freedom to store resultant data at any desired selected location.
This software previews all recovered files and folders in the software window. Therefore, users can check only required folders for storing them on a hard drive. It also offers an advanced search option to find out specific data from whole VHD file data. This feature is most helpful if someone wants to avoid the recovery of unnecessary data.
Retrieve files from VHDX / VHD files – Step-by-Step
1 – Launch the mentioned software and click on the Folder icon from the software panel.
2 – After that, choose VHD file from your computer and press the Next button to continue.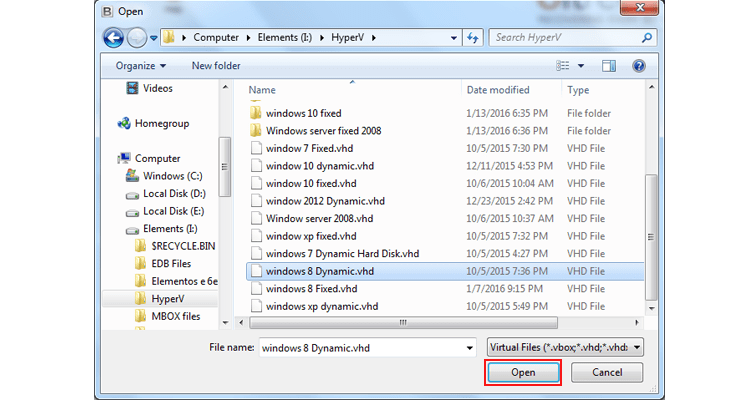 3 – The tool offers multiple recovery modes options, you can choose according to your choice.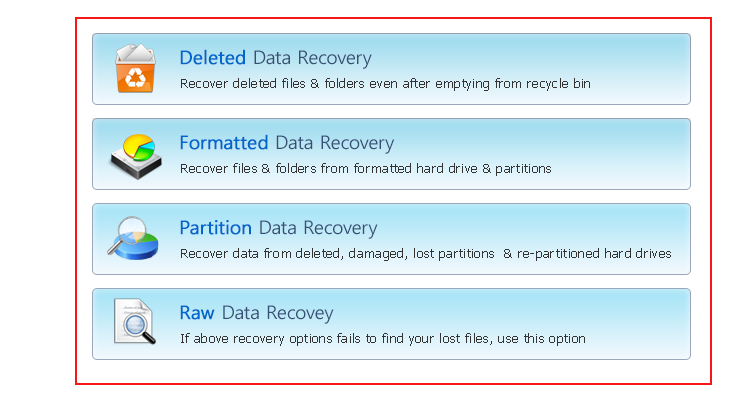 4 – Thereafter, you can see the drive & partition information after that hit on the Next button to continue.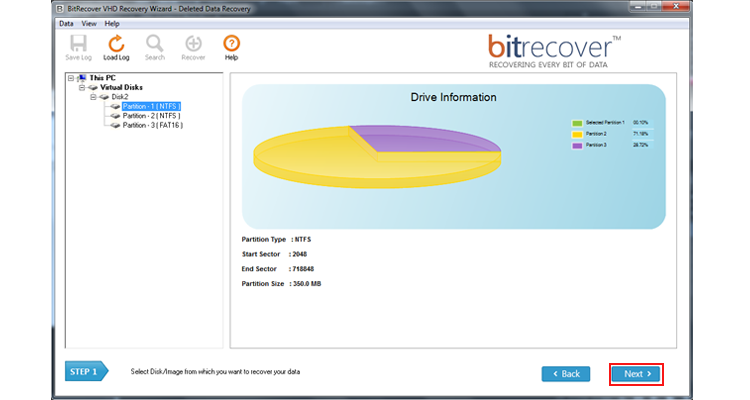 5 – Choose virtual hard drive files and folders from the software window and click on the Save button to continue.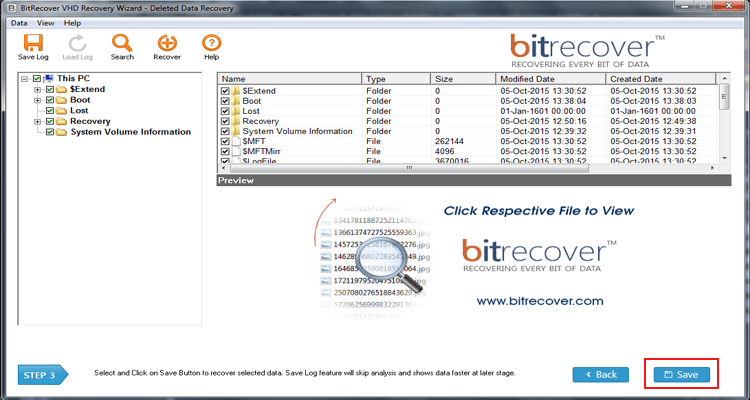 6 – Select a destination folder to store output data and press the Ok button to start extracting data.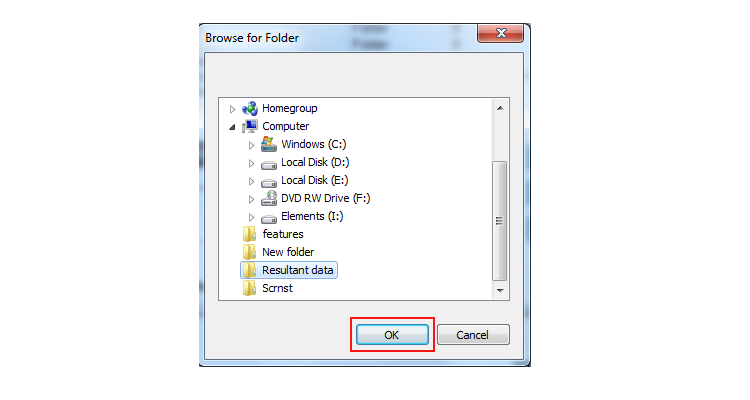 7 – Saving completed successfully, you can see the message of completion.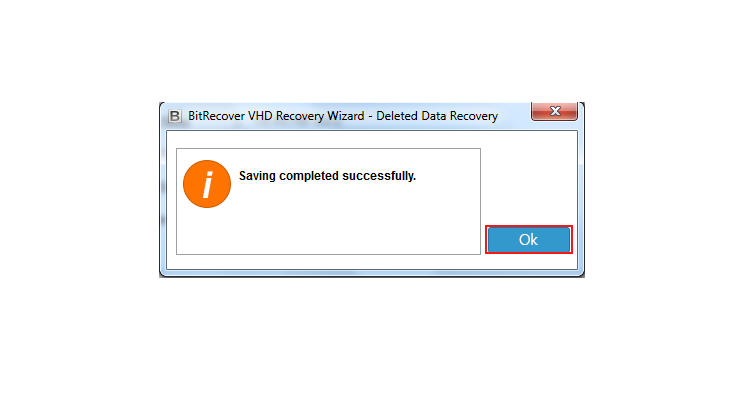 8 – Lastly, open the destination folder and get extracted files and folders.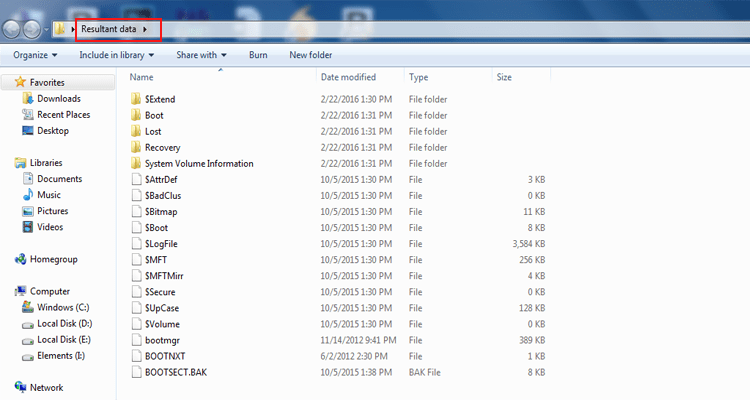 Get it with free demo
This utility is available with free trial version that is capable to extract data from VHD files and preview the extracted data in the software panel. It is helpful for software evaluation but if someone wants to save extracted data on a local hard drive then grab its license keys at nominal price.