How to Export SeaMonkey Mail to Outlook with Attachments?

In this modern era of digitalization, emails are vital part of every individual or corporate world. Various organizations across the world desire to switch to different emailing platforms for a better communication. This write-up also deals about such an email conversion – SeaMonkey to Microsoft Outlook. Read this article to know more about how to export SeaMonkey mail to Outlook.
From past one year, I was working with SeaMonkey application but now I am fed up with the slow organization service of this app. Thus, now, I am more inclined towards switching from SeaMonkey to Outlook which is much secure and reliable to work with. I searched in SeaMonkey but surprised to know that there is no export feature in it. Now, I want to read some of my important SeaMonkey emails but unable to open them in Outlook. Please recommend me a solution to export SeaMonkey mail to Outlook.
Worldwide, SeaMonkey has considerate amount of users due to its brilliant capability to manage mailboxes. It is a free and open-source internet suite that provides advance features like multiple email account, junk mail detection, message filters, HTML messages support, contacts, and many more.
However, it lacks in providing security, flexibility and advanced email management that MS Outlook possess. Thus, organizations, or even non-technical users want to switch from SeaMonkey to Outlook.
Download SeaMonkey to Outlook Transfer Tool
For any email migration process, the basic requirement is the data on which the conversion is carried out. In case of SeaMonkey, unfortunately there is no native export options. On the other hand, in Outlook, PST is the database file. Thus, it becomes tough to export SeaMonkey mail to Outlook directly. Among the various tools available online, one should trust on a utility that maintains integrity of your data –which should be the priority. One such application is BitRecover SeaMonkey Converter program that facilitates to export SeaMonkey profile to Outlook 2019, 2016, 2013, 2010, etc with utmost accuracy. This utility operates on data level and works to import SeaMonkey email to Outlook by converting all SeaMonkey emails in PST file format. It not only operates on the MBOX files of SeaMonkey from your local system but can even automatically detect the default profile location of SeaMonkey emails for conversion.
How to Export SeaMonkey Mail to Outlook ?
Follow these steps to exporting data for SeaMonkey to Outlook migration:
Run SeaMonkey to Outlook conversion tool.
Choose mailbox folder containing SeaMonkey emails.
Enable desired mails to import into Outlook.
Choose PST saving option and a destination path.
Start converting emails from SeaMonkey to Outlook.
Export SeaMonkey to Outlook – Stepwise Solution with Screenshots
First of all, download, install and run the setup file of SeaMoneky to Outlook transfer tool.
Then, choose required emails from the database to be imported into Outlook.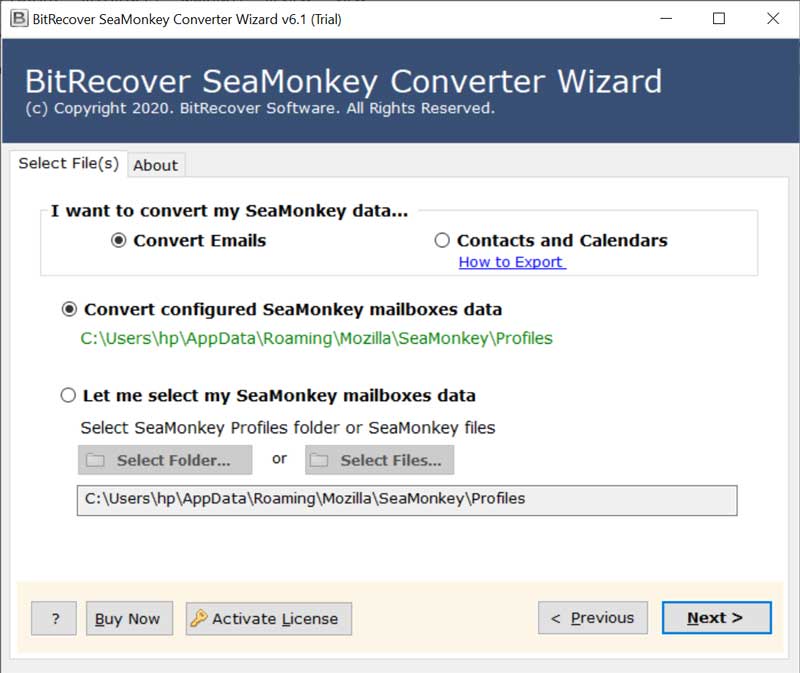 Now, enable only those emails whose data you want to migrate to Outlook.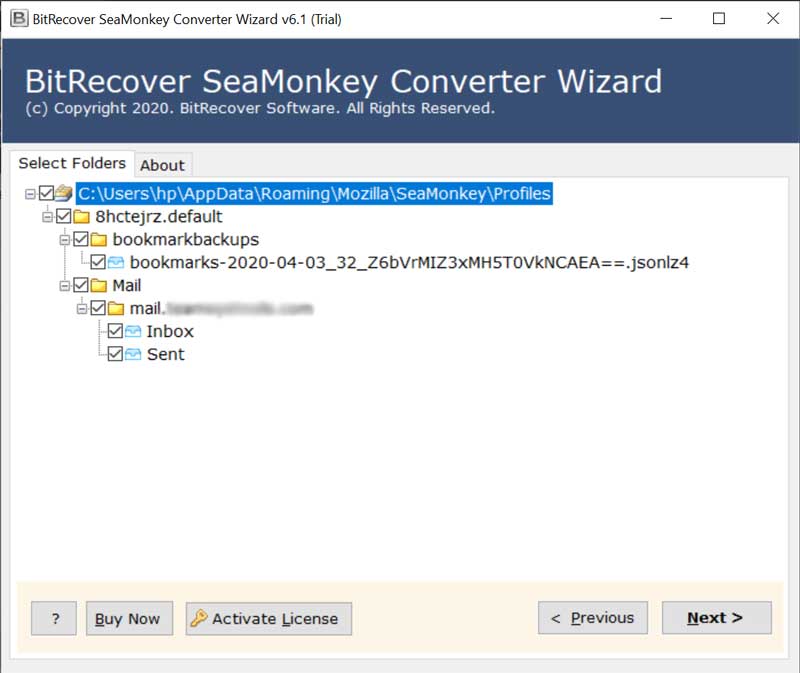 Thereafter, choose saving option as PST from the various saving options in the tool.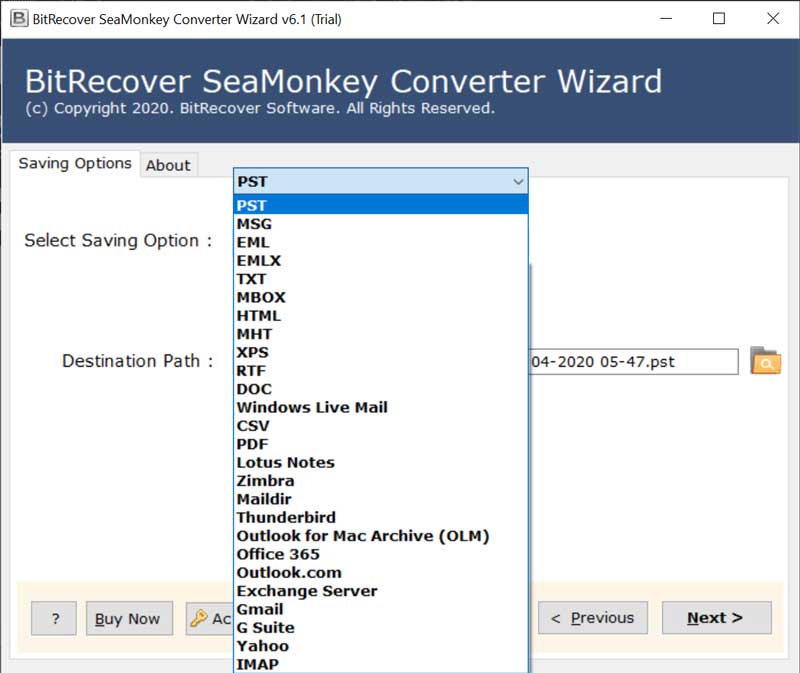 Lastly, select a desired destination path for exporting SeaMonkey mail to Outlook.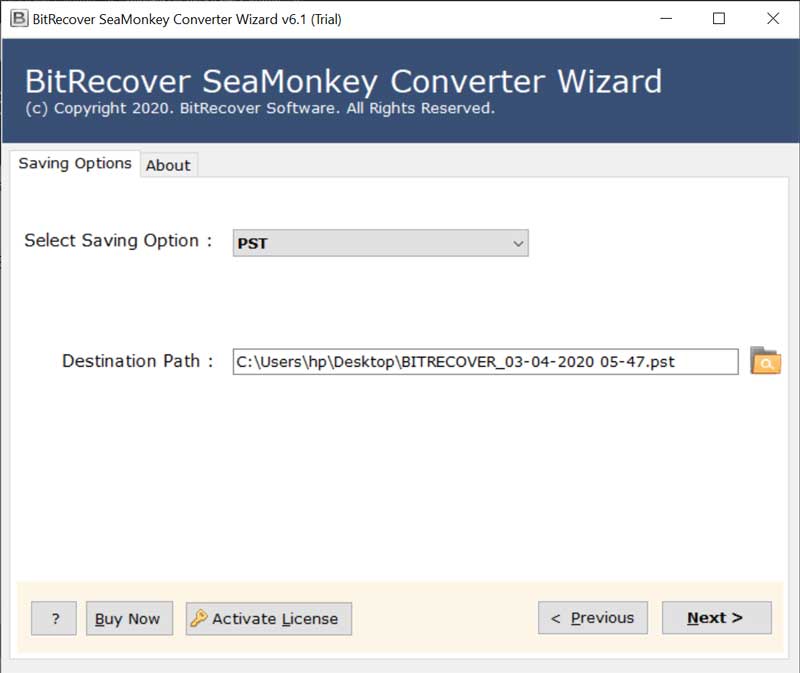 Start SeaMonkey to Microsoft Outlook conversion. It will end in some time.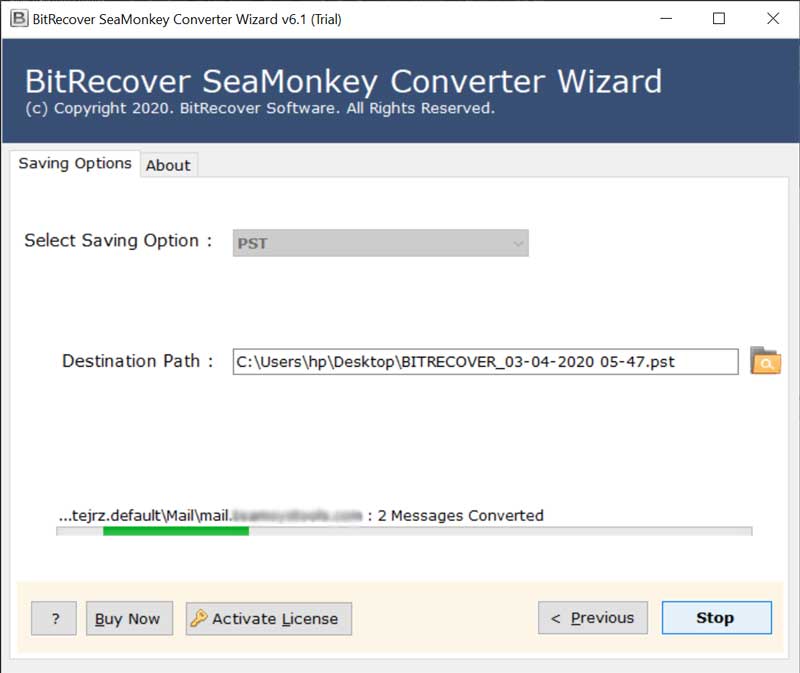 After the end of conversion, the tool will automatically open the location where SeaMonkey to Outlook exported emails are saved.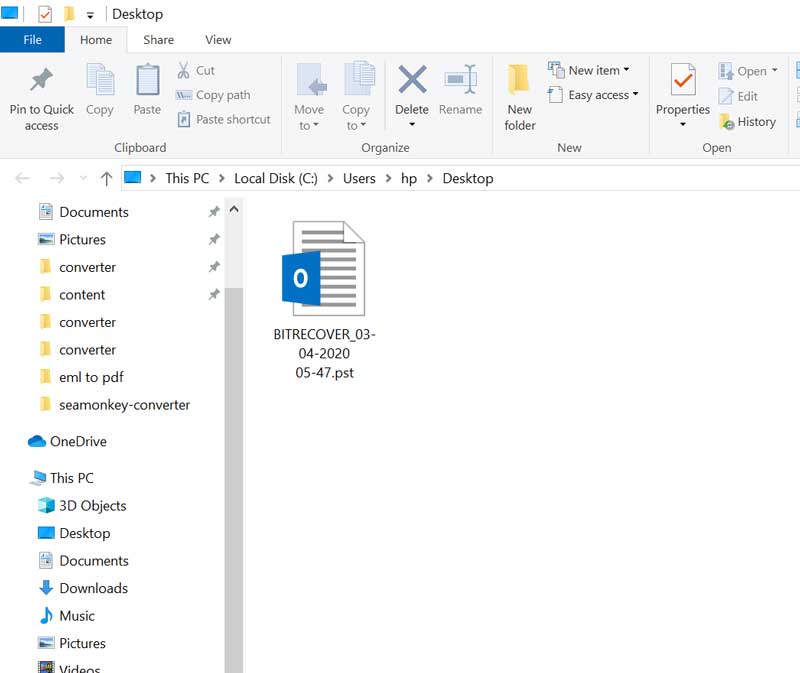 Once you have accomplished to export seamokey profile into PST format, now you can easily use the Import option in Outlook for this task.
Highlighted Features of Software
Batch conversion: With this utility, you can export SeaMonkey profile to Outlook in batch mode. Hence, it becomes easy to convert multiple emails from SeaMonkey to Outlook.
Standalone utility: It is an independent software and does not require any external software or application for the conversion. The user need not require Outlook on computer for the export process.
Supports all Outlook versions: Once you have exported SeaMonkey mail to Outlook, you can import the converted PST file into any version of Outlook. It is compatible with Outlook 2019, 2016, 2013, 2010 and prior versions.
Preserves email attributes: During the course of conversion of emails and attachments from SeaMonkey to Outlook, all the email attributes are maintained. It keeps intact all the email headers and properties such as sender and receiver details, inline images, subject, active links, attachments, formatting, etc.
Save data at user-friendly location: While exporting data for SeaMonkey mail to Outlook, the user can save the output at a desired location. By default, it saves the resultant files at the desktop location. However, you can browse it and change accordingly.
Windows compatibility: The software runs smoothly on all versions of Windows OS such as Windows 10, Windows 8.1, Windows 8, Windows 7, Windows XP, Windows Vista, Windows Server 2019, Windows Server 2016, Windows Server 2012, etc.
Common User Queries
Ques1: Can I directly export SeaMonkey mail to Outlook profile?
Ans: No, there is no manual option to import SeaMonkey email to Outlook directly. But, you can use the BitRecover SeaMonkey to PST transfer tool to do this task.
Ques2: Once I have converted emails from SeaMonkey to Outlook PST, how do I import them in MS Outlook?
Ans: You can use the Import/Export option in Outlook application for this.
Ques3: I have around 100 old SeaMonkey email data that I backed up last year before deleting SeaMonkey. Is there any way to access these data files in Outlook without installing SeaMonkey?
Ans: Yes, you can choose the Select File/Folder option from the recommended software. With this you can manually choose the SeaMonkey emails in your database to import into Outlook.
Ques4: Is it necessary to remember the SeaMonkey profile location for the SeaMonkey to Outlook conversion?
Ans: No, this utility has a auto-detect feature too. Using this you can convert the configured SeaMonkey mailbox data to be converted into MS Outlook.
Conclusion
It's time to wrap up things and thus if you wish to export SeaMonkey mail to Outlook without disturbing the original formatting, use the above suggested solution. This explained solution will certainly answer your queries related to SeaMonkey to Outlook PST conversion.