How to Convert Word DOC to TIFF File with Images Automatically ? – Expert Tip
MS Word document (DOC/DOCX) is a commonly used file format in business and other ways. You can save your writings in it for a long time. But, what if you want to convert word to TIFF image format? How to do that? If you are looking for a solution to convert Word DOC to TIFF file format, then this blog is all you need.
Here, we will explain an automatically to save multiple DOC files to TIFF format with attachments. You do not need any MS Word installation on your machine. We will accomplish DOC to TIFF conversion without using any supportive application. So, here we go.
General Introduction of DOC and TIFF file
DOC and TIFF are both file format used to save information. The primary difference is that DOC keeps written reports, and TIFF stores raster graphics images. The definition of both the file format mentioned below:-
DOC/DOCX format – DOCX and DOC file extensions used for Microsoft Word documents are part of the Microsoft Office Suite productivity software.
TIFF/TIF format –It is a file used to store raster graphic images and is popular among visual artists, publishing industries, and photographers.
How to Convert Word DOC to TIFF Images ?
Install and start the DOCX to TIFF converter on the Windows machine.
Click on Select Files and Folder and upload .doc files.
Choose TIFF as a saving format and specify a location.
At last, click on the Convert tab.
Start to convert word to TIFF images.
That's all. These are the necessary steps to convert DOCX to TIFF images in a few taps.
Below, we will teach you the step-wise procedure to convert Word DOC to TIFF files and the screenshots of the software. So, let's get started to save Word as TIFF.
Introduction to Powerful Word DOC to TIFF Converter Software
BitRecover DOCX Converter Wizard is a reliable and professional platform. It saves bulk Word DOC files as TIFF format with complete accuracy. The tool to convert word document to TIFF comes with an easy-to-use platform that is also stable. This solution is designed for all. One can create a TIFF file from word. Therefore, it can get used for business, projects, personal use, and more. This Word to TIFF Converter supports the bulk conversion from Word DOC to TIFF images. It is an independent utility and works without any external application installation.
Now, let's take a look at the simple steps with pictures to do this process to convert word documents to image TIFF files.
How to Save Word File as TIFF Raster Images ? – Learning with Pictures
Before you start: – Please know that the software works only with Windows Operating System. So, you can launch it on all the available editions. No matter latest or earlier.

Firstly, download the product on the Windows machine and read the guidelines mentioned in the software panel.
Now, choose from Select Files and Select Folder to upload your DOC files in the software panel. Then, click on the Next tab.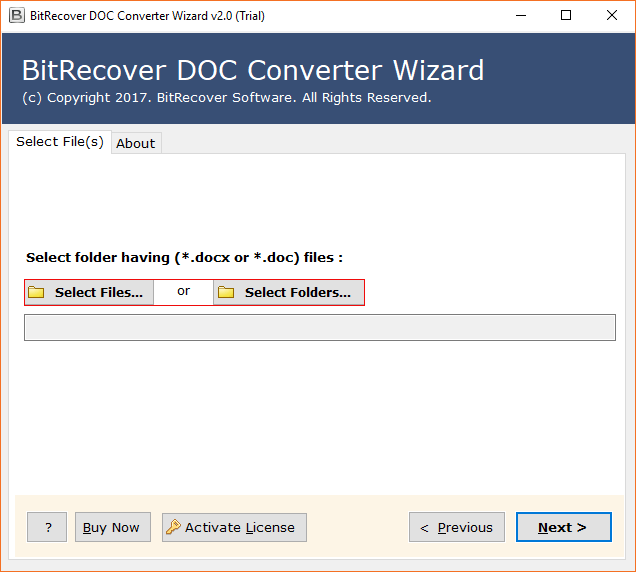 In this step, the software analyses your selected files and folder. Then, list them in the software window. So, choose as per the need.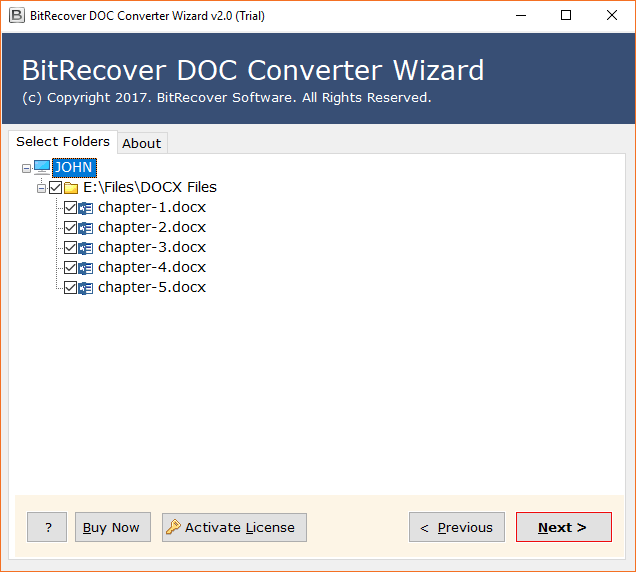 As shown in the screenshot, select TIFF as the required file format from the select saving list. After that, fill in the location of your choice in the destination path to see the results.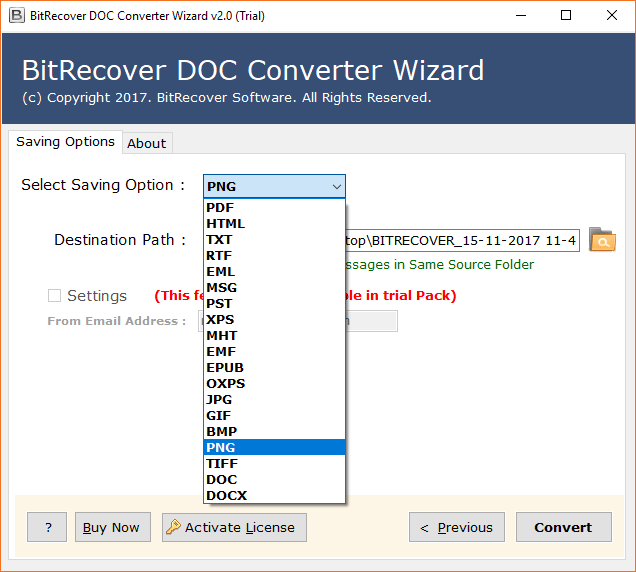 At last, click on the Convert tab, and you will see Word DOC to TIFF file conversion started.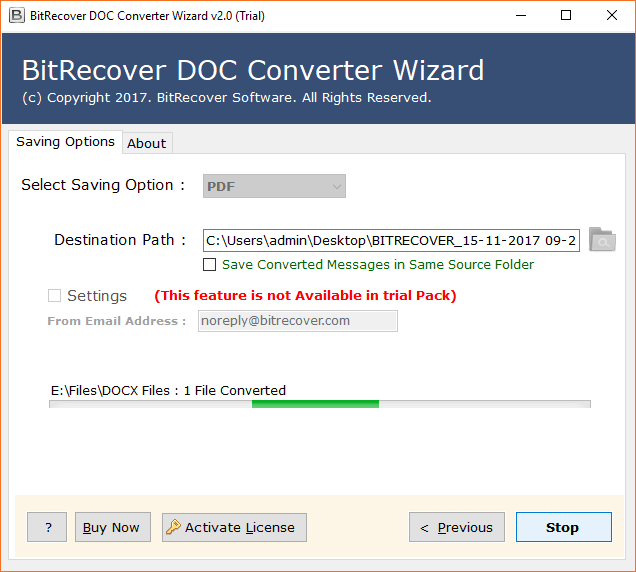 Where to See the Results:- When the conversion ends, a complete conversion message appears on your screen, followed by a log report. Both confirm the transformation. Now, go to the mentioned location and save a word DOC as a TIFF file.
What Should I do to Convert Word DOC Files to TIFF ? – Frequently Asked Questions
Now, let's move on and understand the common user issue when a user needs a DOC to TIFF converter.
User Query 1:- I have tried many ways to convert Word DOC files to TIFF format, whether it's drag and drop or through Google Drive. But nothing works excellent. Now, I request professionals to help me save Word file as TIFF file. – Chris Paul.
User Query 2:- Need a Word to TIFF converter. I am assigned work to convert DOC to TIFF images. I have no understanding of these file formats. Is there any solution to save a word document as a TIFF easily? – Robert Charles
Free Convert Word DOC to TIFF using the DEMO edition
You can try the free demo version to evaluate the word to TIFF converter software's features, and after that, you can upgrade to the license version to convert DOC to TIFF. The demo edition lets you convert the first 25 DOC files into TIFF images after it stops due to limitations. So, better you upgrade to a licensed version to work without restrictions.
Prior Features of Word to Tiff Converter Software
1- The tool guarantees an easy-to-use interface that easily allows users to convert Word documents into TIFF images.
2- Get comfort because the tool will not cause technical damage and provides an easy way to save Word documents as TIFF files.
3- Work effortlessly on all Windows operating system platforms with Word DOC to TIFF Converter.
4- When you convert the DOC file to TIFF format, the software will ensure data security and retain metadata attributes.
5- It can complete the conversion process without installing MS Word or any other application on the computer.
6-Not any external software is required to perform this process to save the DOC file as a TIFF image with attachments.
7-Unlimited Word DOC files conversion to TIFF image without complete accuracy using Word DOC to TIFF converter.
Bringing it All Together
After reading the blog, you know about the simplest way to convert Word DOC to TIFF file. You can use the solution for any office work, personal use, and project. It is a reliable solution that gives 100% accurate results without any compromise. So, it's entirely over to you.