Chaos Intellect Email Converter – Right Guidelines to Export Email Messages
Given our digital dependence, it is not surprising that the entire world relies on emails for communication. Your email messages have a longer lifespan than anything else. Want to enjoy a great emailing experience? Well, try Chaos Intellect software which is a great business-class email and contact management program. In this blog, read about how to export Chaos Intellect in other email clients using Chaos Intellect email converter.
Fortunately, there are dozens of email programs that can aid your emailing needs. Chaos Intellect perfectly suits for all kind of users: casual user, business user or Advanced power user.
A sound Chaos Intellect converter can help to migrate Chaos Intellect files to different platforms like email clients, webmails, file formats. To succeed, the glue that holds your requirements is
BitRecover EML Converter
.This prominent software enables one to transfer Chaos Intellect exported EML files to other formats. This guide is for all those who are ready to commit to move Chaos Intellect emails to another computer or email services.
This is a long write-up, so we've broken it down into different sections you can get to using the links in the table of contents below:
By using this definitive guide, you'll know:
1. How to use Chaos Intellect email converter ?
2. How to convert chaos file to multiple formats? – Description with screenshots
3. Why Chaos Intellect exporter should be your cornerstone of your emailing needs ?
4. Features of tool – Chaos Intellect converter offers unbeatable advantages
5. Migrate Chaos Intellect mailbox data to email clients
Sound good?
Hence, let's dive into the most comprehensive guide to convert emails from Chaos Intellect.
How to Use Chaos Intellect Email Converter ?
Follow these steps to convert Chaos Intellect emails:
Export EML emails from Chaos Intellect software.
Download and run Chaos Intellect email converter.
Select exported emails into the GUI for conversion.
Choose desired saving option from Chaos Intellect exporter.
Enter destination path and start Chaos Intellect file conversion.
How to Convert Chaos Intellect File to Multiple Formats? – Description with Screenshots
It can be tough for novice users of Chaos Intellect for using this software. Here we are presenting a complete guide with screenshots so that you can clearly understand about the working steps.
First of all, open your Chaos Intellect software on your computer. The Mail windows will appear the same ass shown in the given figure.
Now, open your Inbox and go to the Export option. Navigate the mouse in the scrollbar of this export option and select EML file (s).
Then, download the setup file of Chaos Intellect email converter. Install and run it properly on your windows machine.
Thereafter, choose either of these options:
Select Files: For importing single Chaos Intellect EML files
Select Folder: For uploading entire folder consisting of Chaos Intellect email data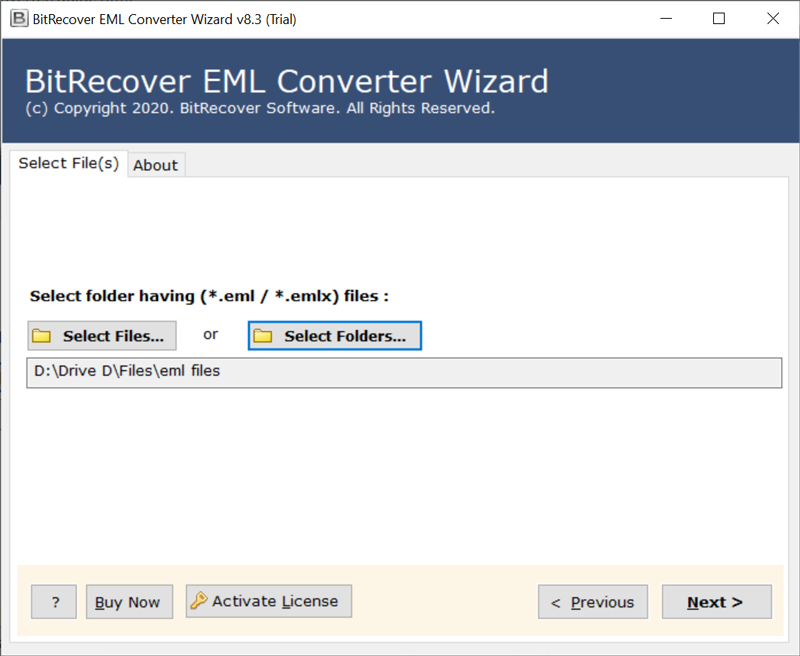 Then, a preview window will appear on the screen. Select Folders whose email content you want to use for Chaos Intellect transfer process.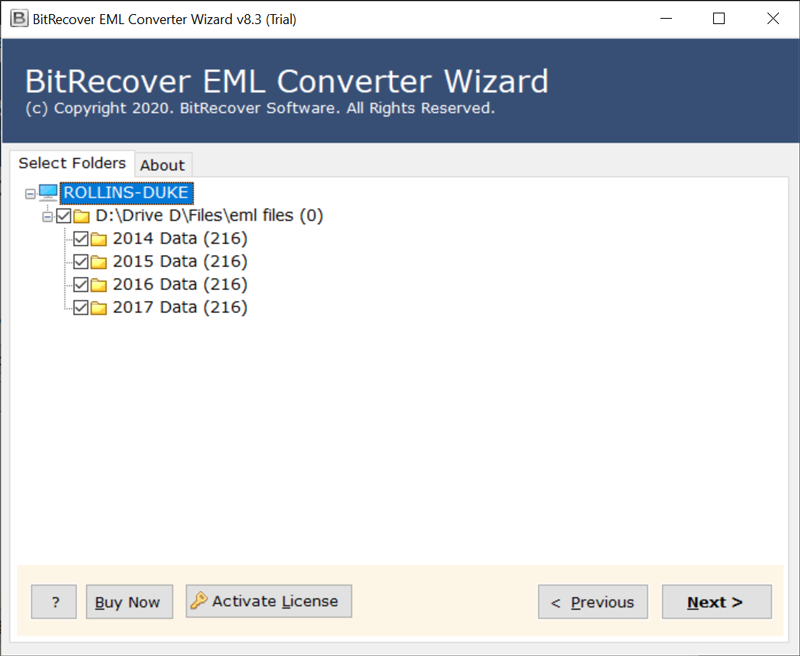 Now, go to the Saving options list and select a desired file saving option.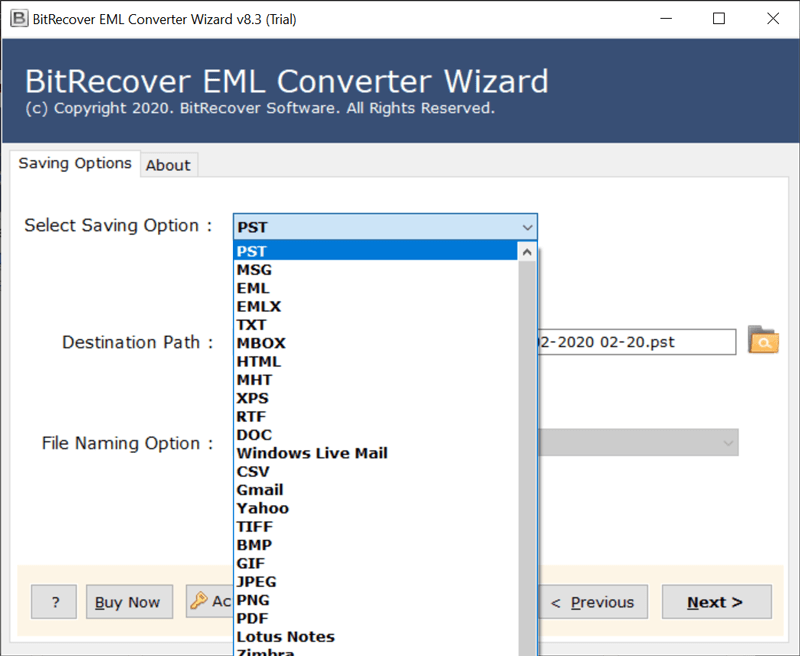 Here the time comes to pick a file naming option for handling the Chaos Intellect converted files.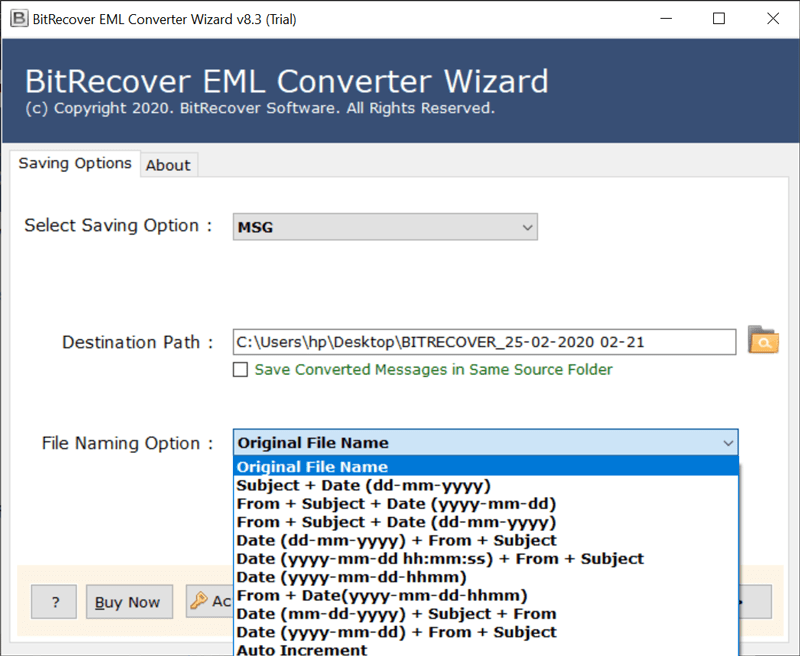 After this, pick a target path for saving the final Chaos Intellect data. You can locate the destination path by clicking on the Browse icon.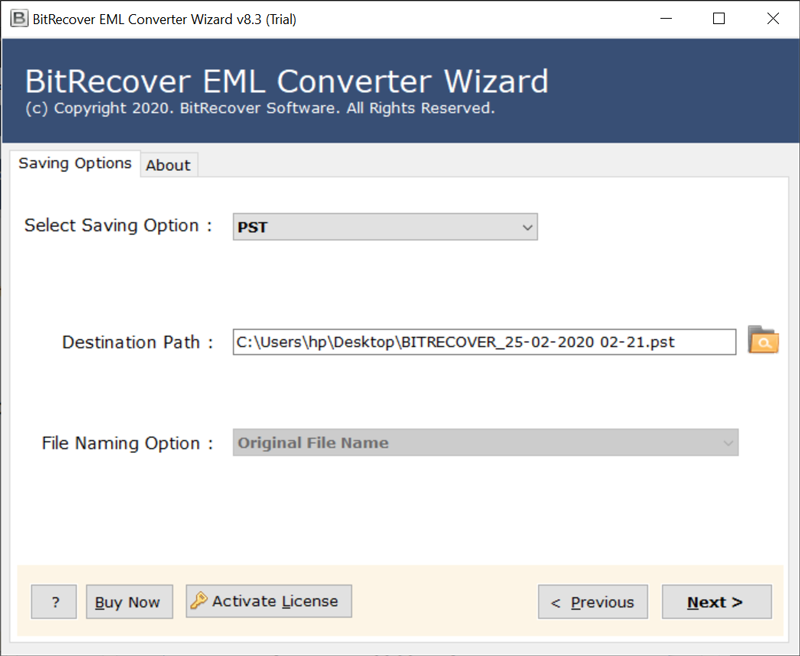 Lastly, press on the Next tab to start the process to convert chaos file to the selected format. The conversion process is running successfully.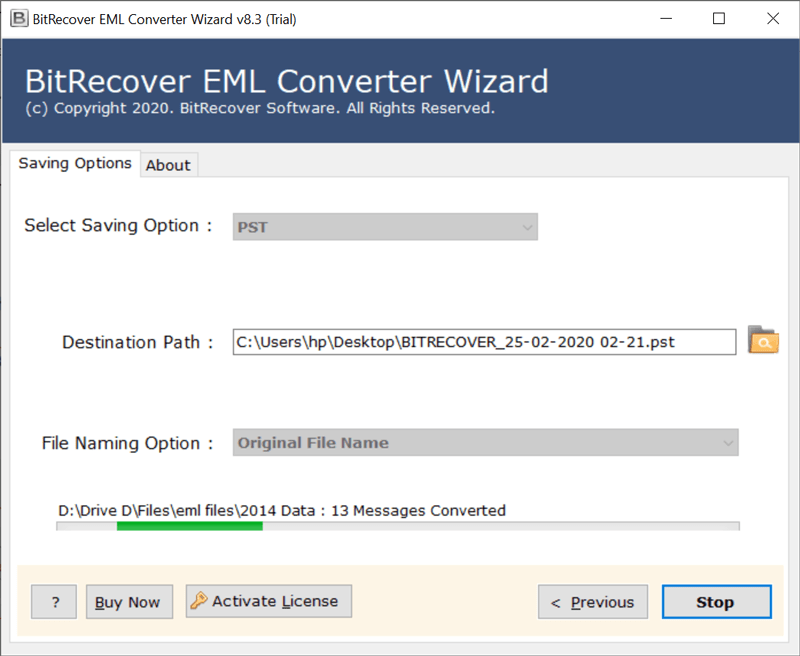 Then, once the Chaos Intellect email migration finishes, a completion message is shown at the screen. Click on the ok button.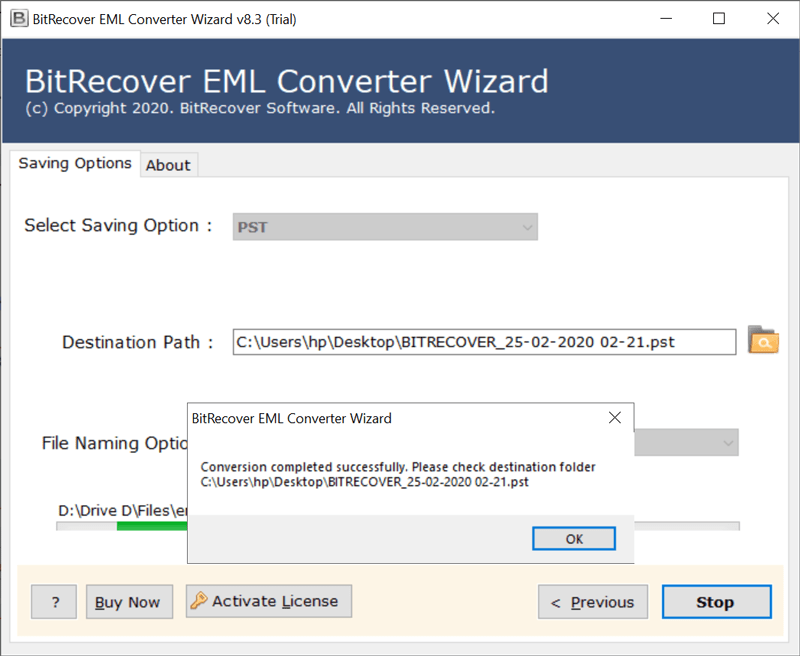 Lastly, open the resultant folder containing your Chaos Intellect files.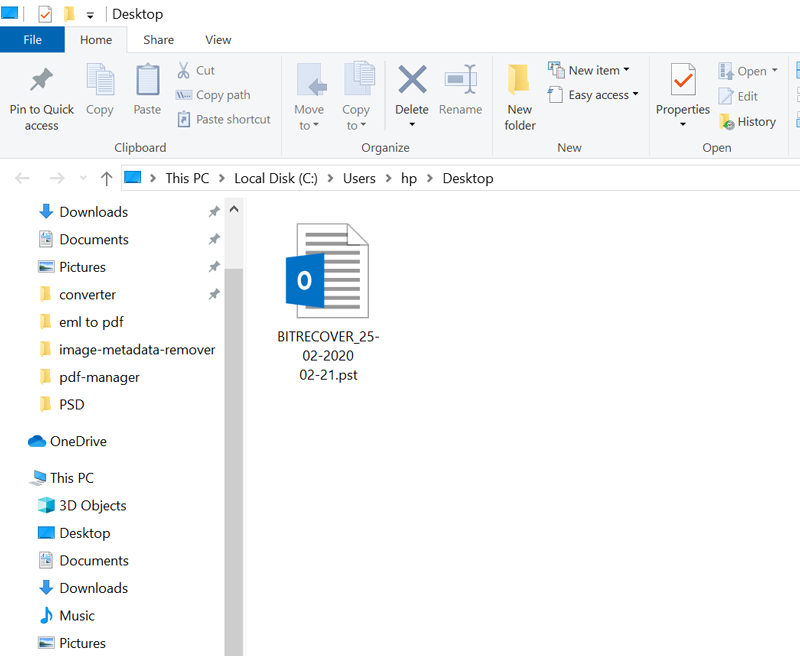 Why Chaos Intellect Exporter should be your Cornerstone of your Emailing Needs ?
In the above section, we have covered up the most biggest question, what is Chaos Intellect all about. But, haven't gotten into how Chaos Intellect email converter ties so may eye-catching features together. Let's talk about that now:
Despite the rise of hacking activities daily, Chaos Intellect email conversion tool guarantees not to save your email details.
There are multiple reasons you should make Chaos Intellect software one of your priorities, but here are the top 3 features:
1.Batch conversion of Chaos Intellect emails: People who have lot of emails in their Chaos Intellect and intend to transfer data to other email services in one go, can use this software. That's huge! You can batch export multiple Chaos Intellect emails.
2.Selective email migration makes process better: This advanced Chaos Intellect exporter enables the users to transfer selective Chaos Intellect files and not the complete data. It helps to convert only a selective folder and save it in different format without moving the entire data.
3.Multiple conversion: Once you have exported emails from chaos emails now with the help of Chaos Intellect email converter you can migrate into multiple formats. With this tool, the users can migrate Chaos Intellect mailbox data to PST, MSG, TXT, MBOX, HTML, MHT, XPS, RTF, DOC, CSV, TIFF, BMP, GIF, JPEG, PNG, PDF, etc.
Features of Tool – Chaos Intellect Converter offers Unbeatable Advantages
1.Chaos Intellect email converter provides dual option for exporting Chaos Intellect EML files for conversion.
2.It preserves internal folder hierarchy throughout the entire Chaos Intellect email migration process.
3. This Chaos Intellect tool offers a user-friendly saving location for your converted emails.
4.It keeps intact all the email attributes such as sender and receiver details, inline images, subject, attachments, active links, formatting, etc.
5.The Chaos Intellect converter perfectly holds email files along with corresponding attachments during the conversion process.
6.It provides multiple file naming conventions for saving the resultant Chaos Intellect exported data.
7. The users can download Chaos Intellect exporter to save emails in webmails such as Gmail, Yahoo, etc.
Migrate Chaos Intellect Mailbox Data to Email Clients
Wondering what to do next after converting Chaos Intellect mailbox data? Read this to move Chaos Intellect files to email clients.
With the usage of Chaos Intellect mailbox converter, one can import data into different email clients.
Import Chaos Intellect exported EML files to Thunderbird
For this, in the software select Thunderbird as saving option.
Open your Mozilla Thunderbird email client.
Now, you can read the Chaos Intellect emails here.
Import Chaos Intellect to Amazon Workmail
Select Amazon Workmail from the software' saving options.
Enter account credentials and start conversion.
Open your Amazon Workmail account to see the files.
Similar process can be carried out to import Chaos Intellect emails to Outlook, Windows Live Mail and various other email clients.
Here's a tip:
Download the free demo version of Chaos Intellect email migration tool for tool's evaluation purpose. You can check the proficiency of the software from this. It permits to convert first 25 items from each folder. Later when you are satisfied with it, activate the tool's licensed key.
Frequently Asked Questions
Here are the some of the most frequently asked questions about Chaos Intellect email converter. Although some of this info has been piled up in this write-up, but is presented for those who want to get a quick reference?
Ques1: Can I export Chaos Intellect emails to PST format?
Ans: Yes, using Chaos Intellect email converter you can convert Chaos Intellect emails to Outlook PST format.
Ques2: How can I try the software before purchasing it?
Ans: You can first try the demo version which allows to convert first 25 items from each folder to selected format.
Ques3: Does the tool supports to work on Windows 10 platorm?
Ans: Yes, this tool is a Windows-based utility. It also runs on Windows 10 OS.
Client Reviews
I was having huge amount of data in my Chaos Intellect account and thus want to create a backup copy of those emails. Since these emails are very important for me, thus, I can't compromise even a single bit of data loss. My colleague suggested me Chaos Intellect email converter for the same. I must say this application is best suited for converting emails from Chaos Intellect in a simplified manner.
-Stephens, USA

Without a single doubt, I can clearly say this this Chaos Intellect conversion utility is best suited to export Chaos Intellect emails. Earlier I was very worried when suddenly a need arise to move Chaos Intellect mailbox data into PDF format. I wanted to print all my emails to show them to my senior. Using this tool, I have successfully print emails Chaos Intellect emails to PDF format. Thanks a lot!
-John, New York
Summing up Together
In this blog, we have explained about how you can use Chaos Intellect email converter. This file migration utility has been programmed to convert all Chaos Intellect emails in a simplest manner. Now, download this Chaos Intellect tool for a swift export process.
Want any help while dealing with using this software ? Please feel free to our technical support team which is available for you 24*7.