Guide - Windows Live Mail Contacts Converter
Directions to convert Windows Live Mail contacts into multiple formats.
Select saving option from vCard, CSV, Outlook PST, Lotus Notes, Zimbra, Office 365, Exchange Server, and Hosted Exchange Server.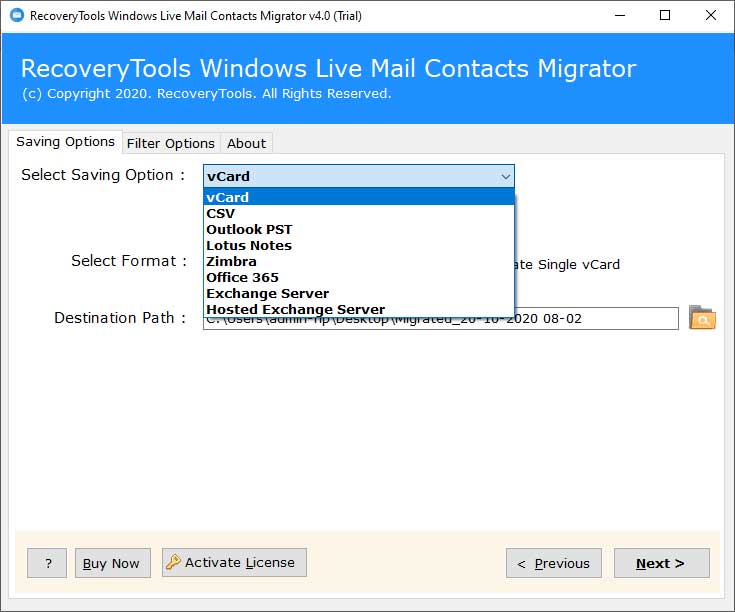 Users can also select format from vCard, Outlook Contacts, Thunderbird Contacts, Windows Live Contacts, Yahoo! Contacts, Gmail Contacts, and iCloud Contacts.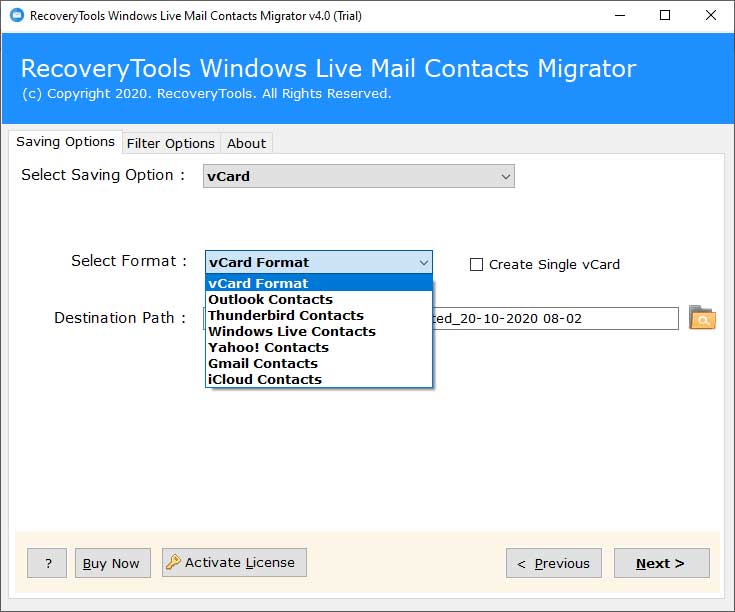 This application provides multiple filter options such as Date Range, From, To, Subject, Exclude Folders, Organizer email address, etc.