Guide - PSD Converter Wizard
Complete Guide to Convert PST to PDF, DOC, DOCX, XLS, HTML, JPG, GIF, BMP, PNG, and TIFF.
In this live video tutorial, you can see how to convert PSD files to multiple formats.
First screenshot of Photoshop PSD Converter provides information about how to change Photoshop document to PDF, Photoshop document to word and other formats.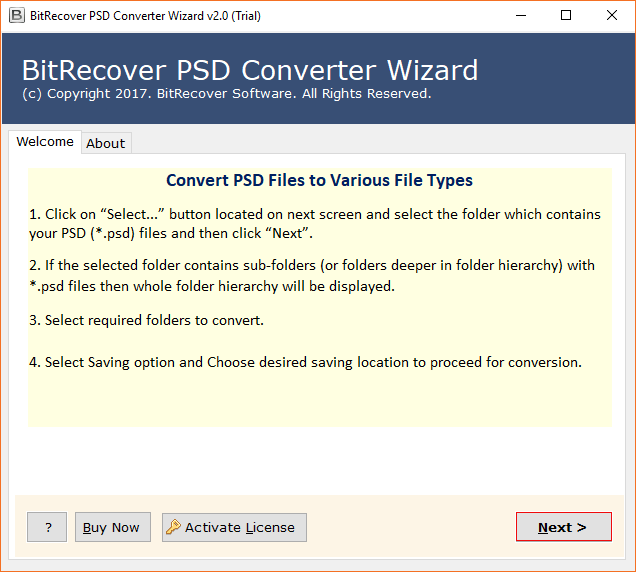 Select files or folder having *psd files by clicking on Select Files or Select Folders option.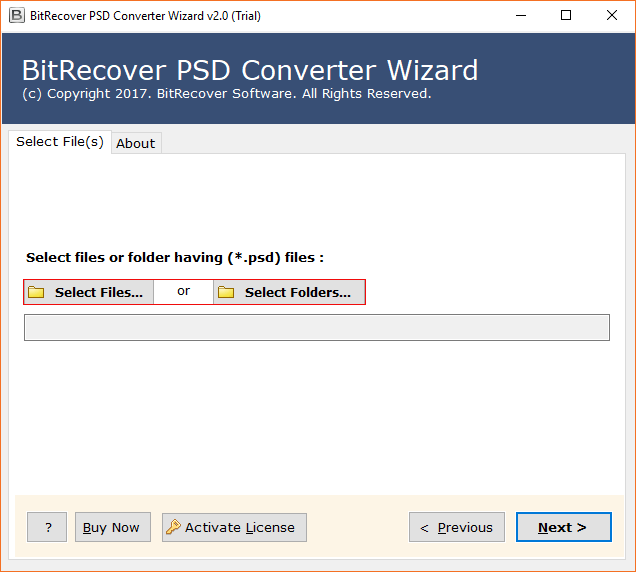 Selecting folder having Photoshop documents.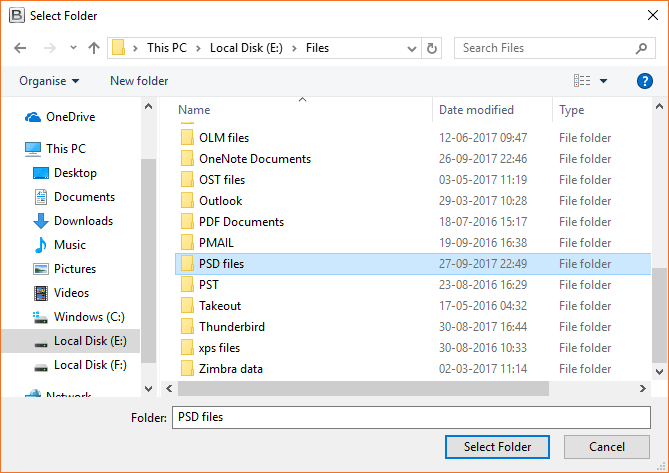 Showing destination path in software panel, press Next button to confirm.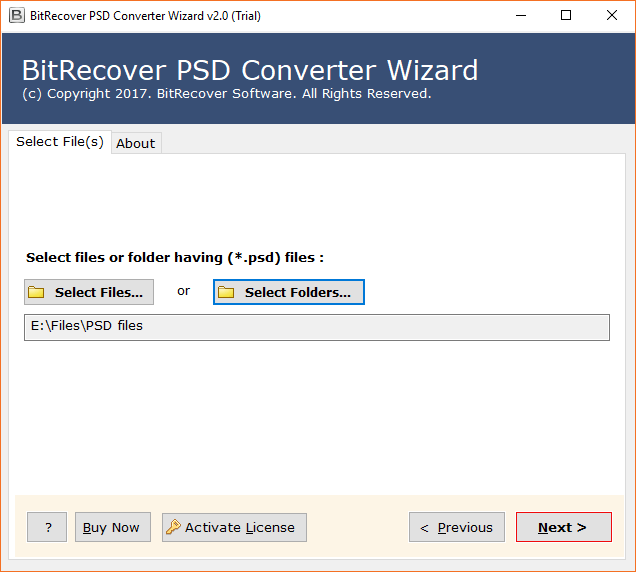 Check and uncheck PSD files according to need.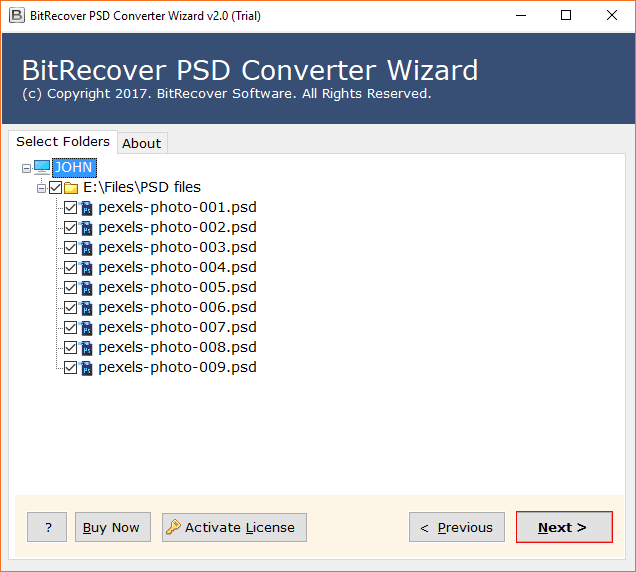 PSD exporter gives multiple saving options as .pdf, .doc, .docx, .xls, .html, .jpg, .gif, .bmp, .png, .tiff, etc. Select any format according to your requirement.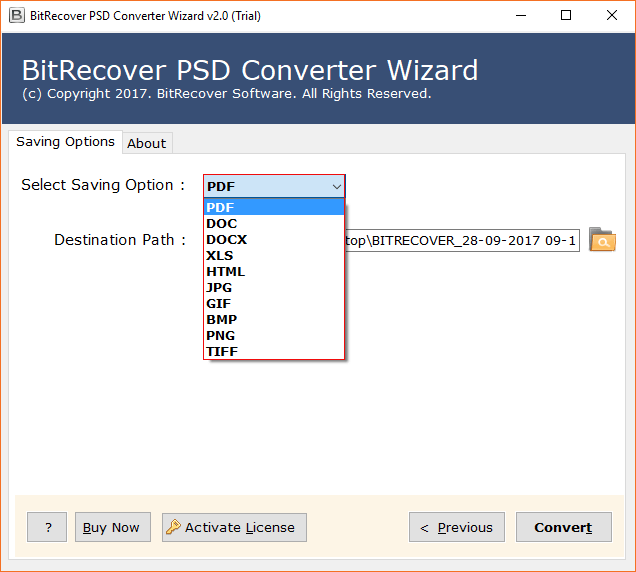 Select location to save converted files and press Convert button.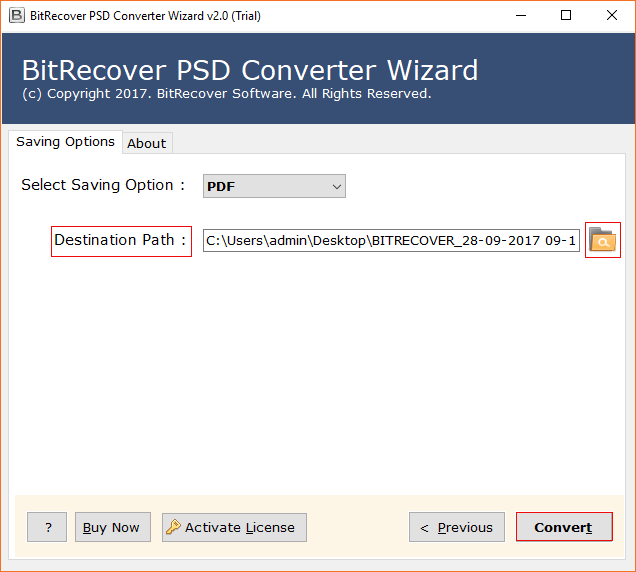 PSD to PDF conversion process is running.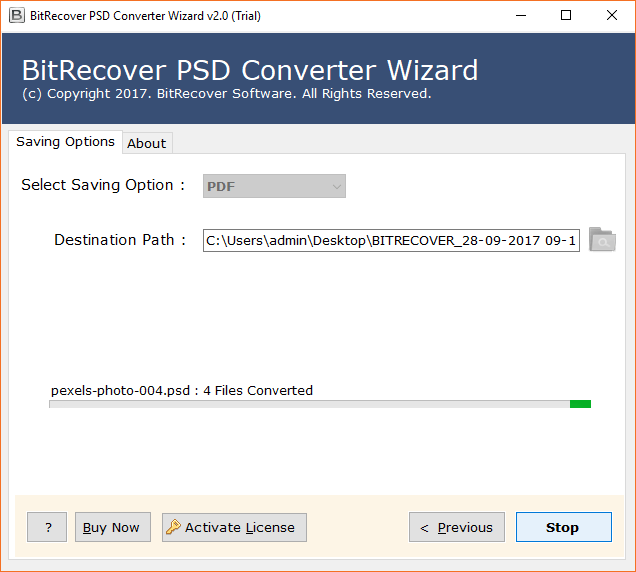 Photoshop to Adobe PDF conversion process has been completed.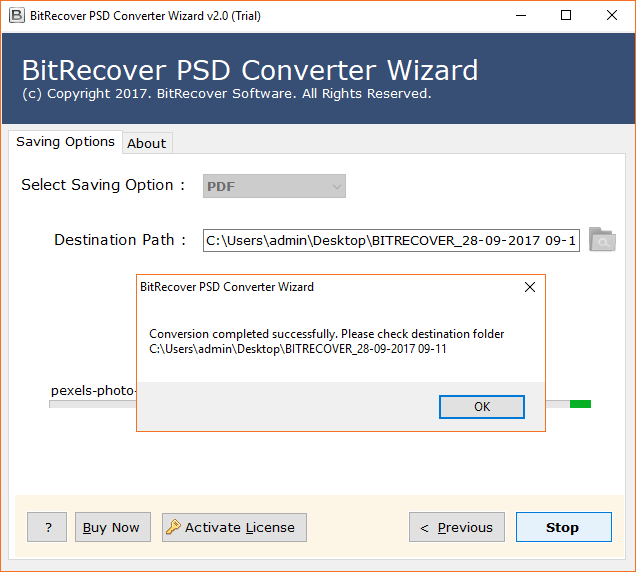 After complete the process, it will automatically open converted data folder.