Guide - CommuniGate Migrator Wizard
Complete Guide to CommuniGate Migrator emails to PST, MSG, EML, EMLX, TXT, MBOX, HTML, MHT, XPS, RTF, DOC, Windows Live Mail, ICS, VCARD, CSV, Gmail, Yahoo, Outlook.com, PDF, Lotus Notes, Zimbra, Maildir, Thunderbird, Outlook for Mac Archive (OLM), Office 365, Exchange Server, GSuite, IMAP.
In this live video tutorial, you can see how to CommuniGate Migrator Wizard
Download file of CommuniGate Migration wizard on your Windows system and read the instructions carefully.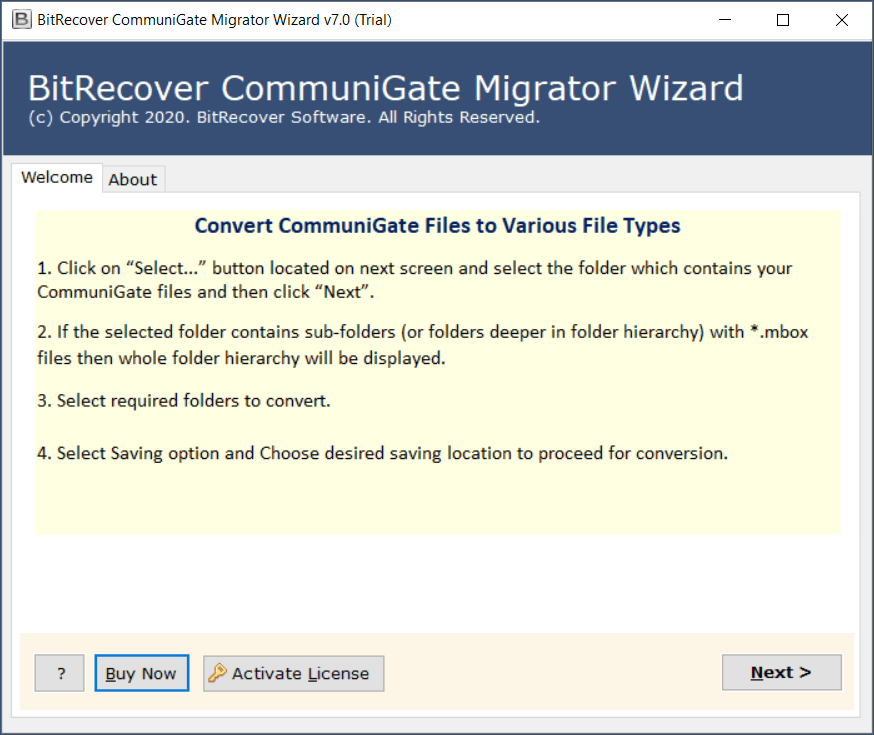 See'Let me Select my CommuniGate mailboxes user data' option to select the CommuniGate emails for conversion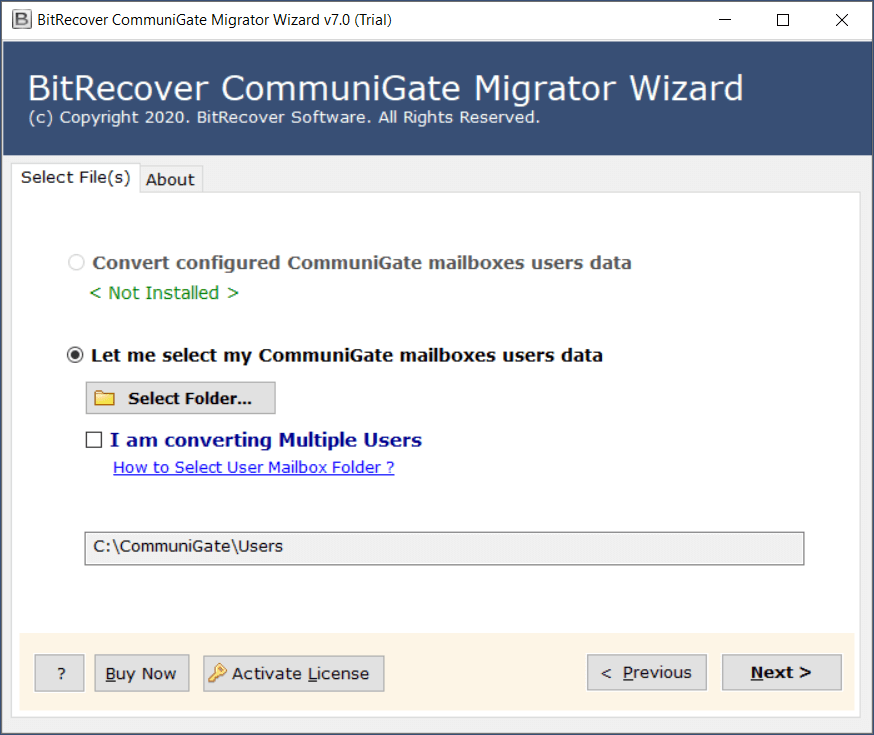 Select the'I am converting multiple users' option quickly to migrate multiple CommuniGate user mailboxes.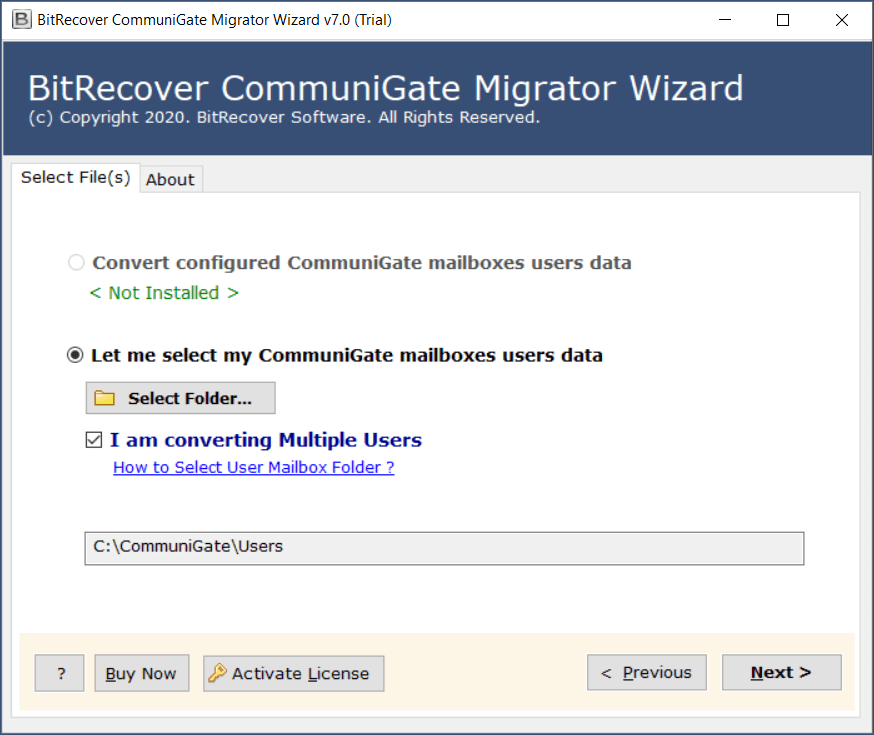 Select desired CommuniGate user mailboxes folders.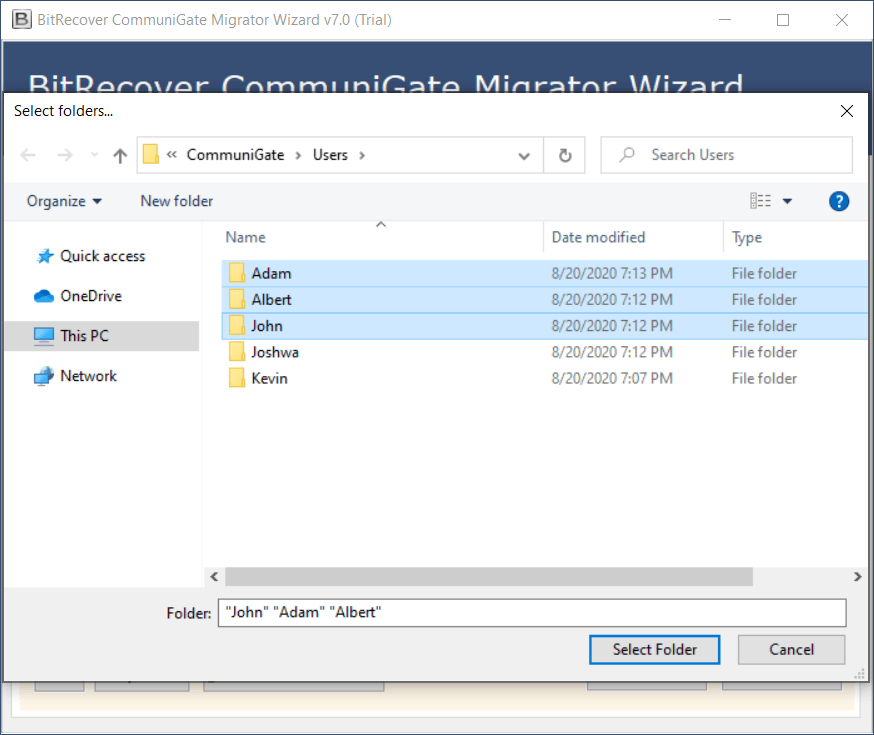 Select Folder option from the CommnuniGate migration tool.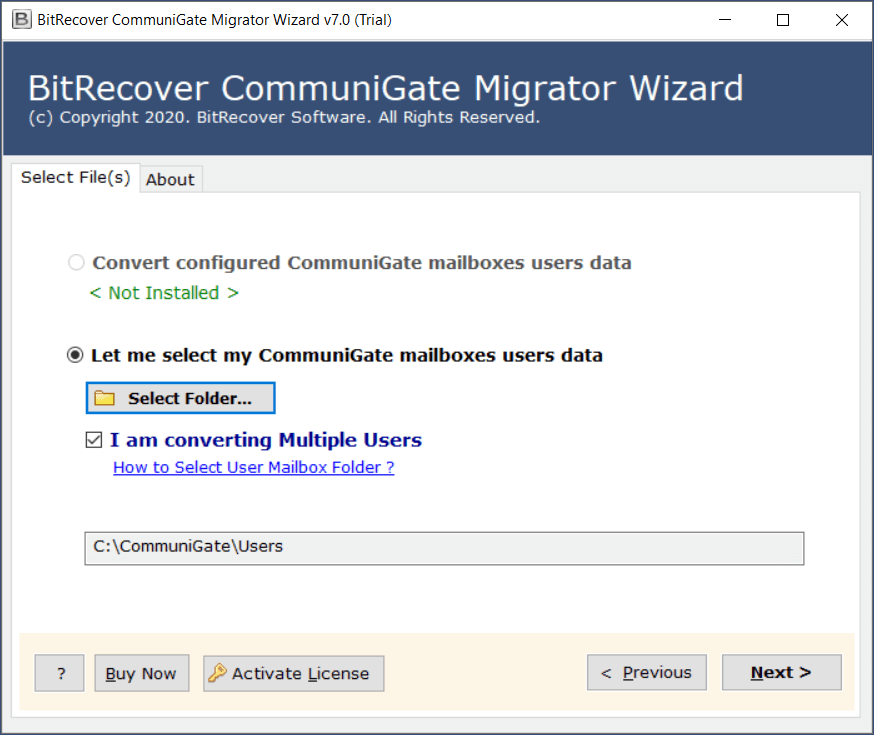 The CommuniGate user mailboxes loaded into the software panel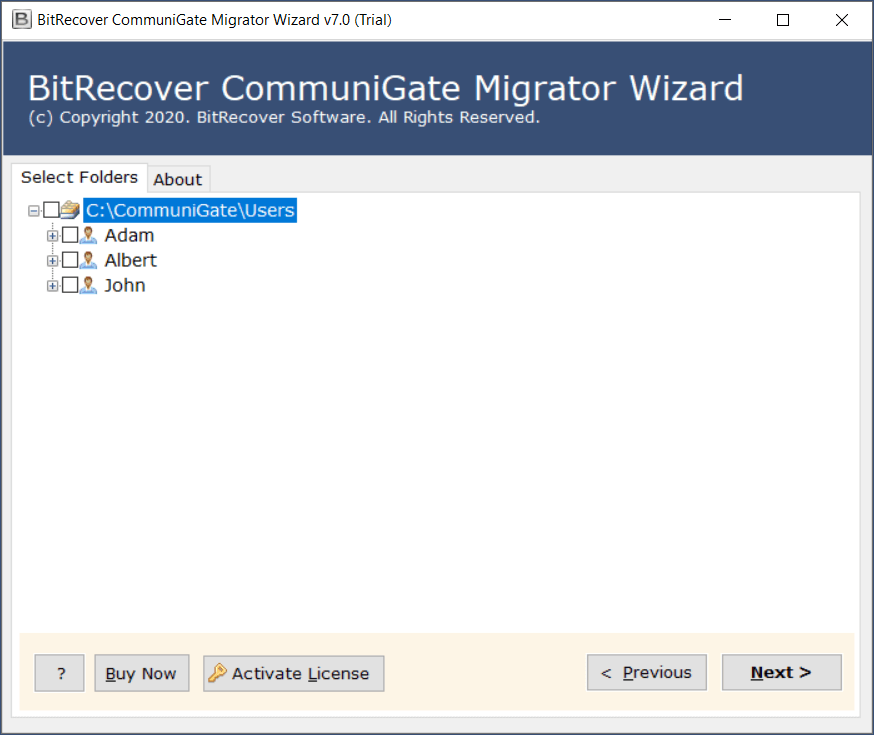 Choose any number of CommuniGate emails for the migration process.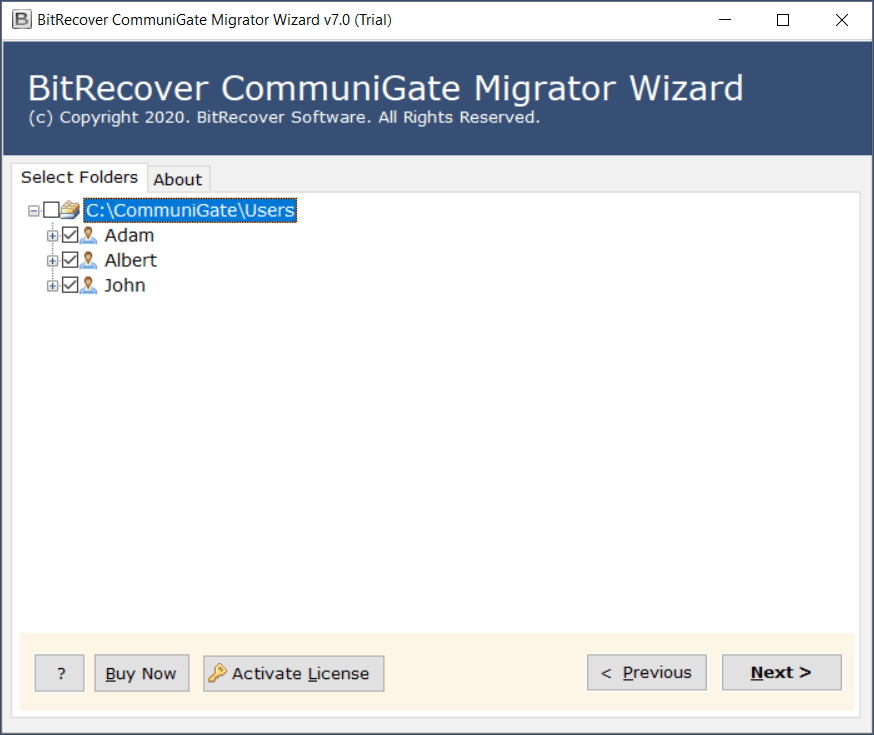 If you want to migrate CommuniGate to Outlook, then pick PST saving option. Also, choose 'Separate PST per user'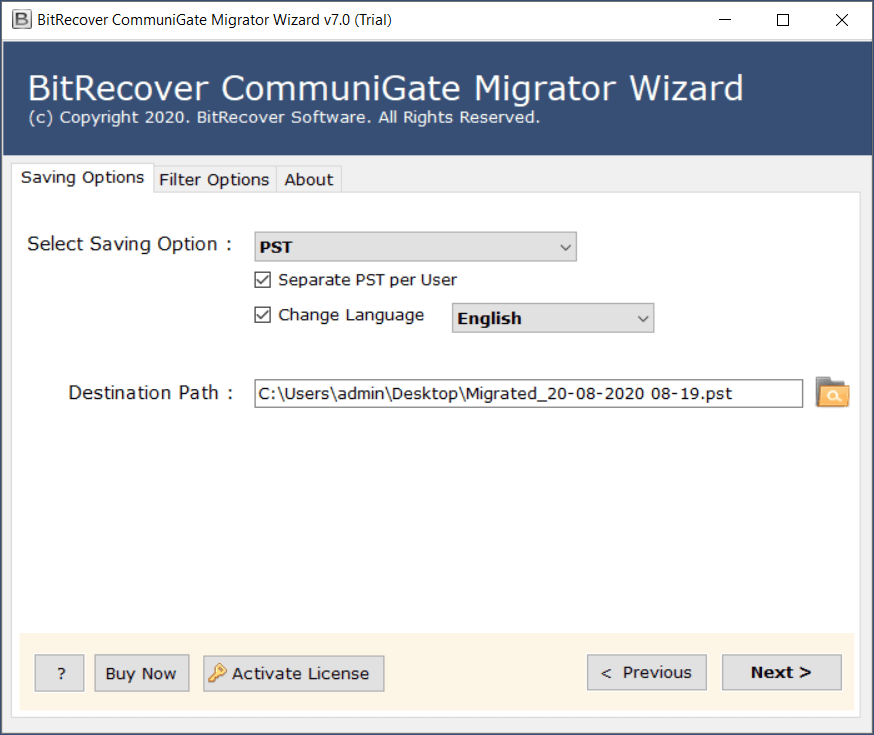 Pick up any required File Saving type.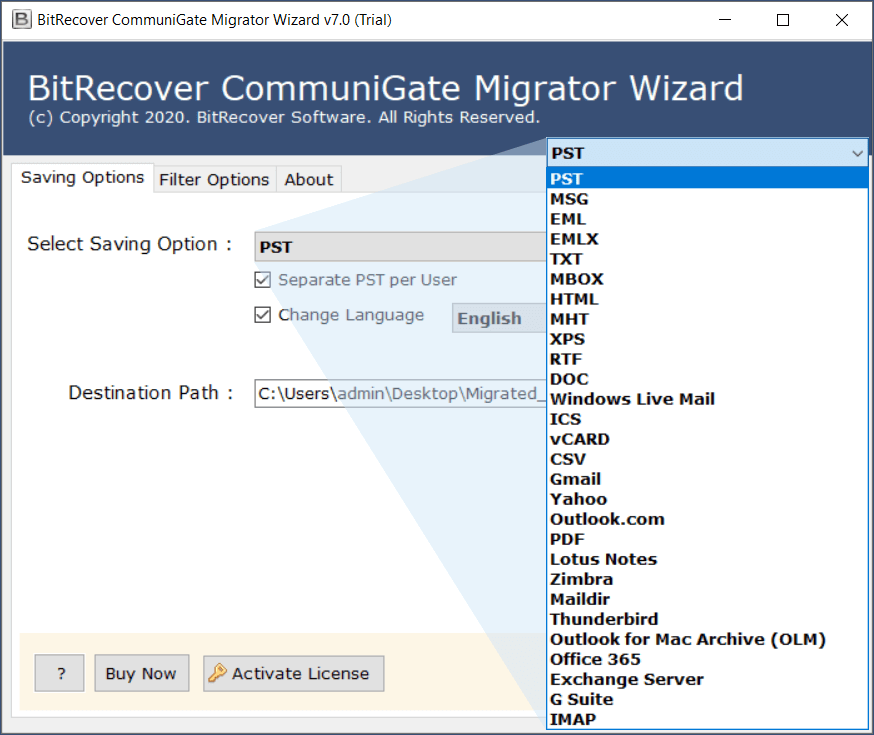 Specify a saving location for the output or browse it from the tool.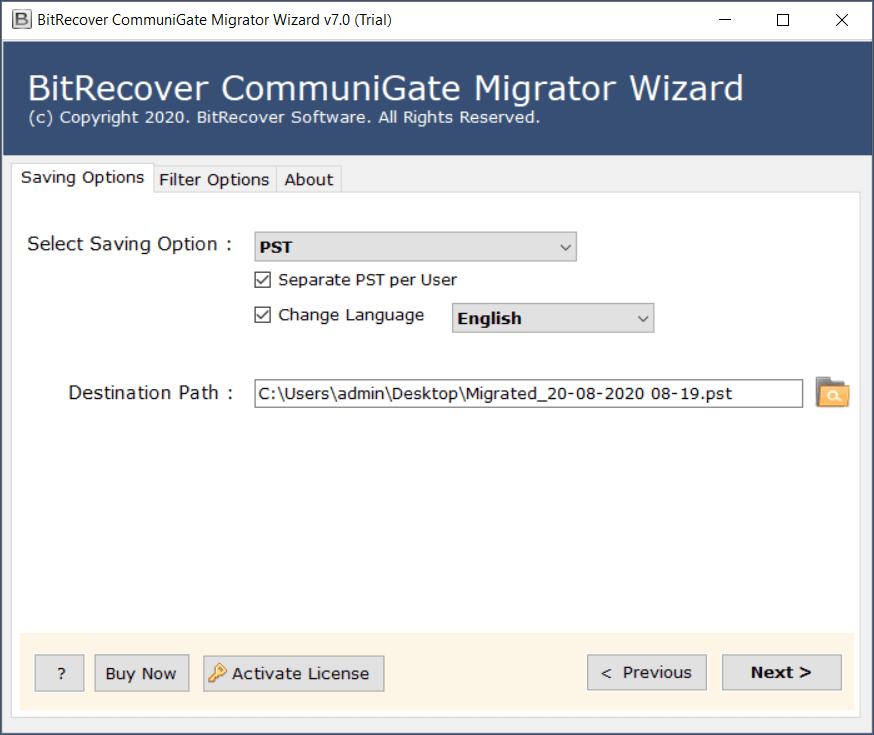 Click on the Next button to start to migrate CommuniGate emails to selected format.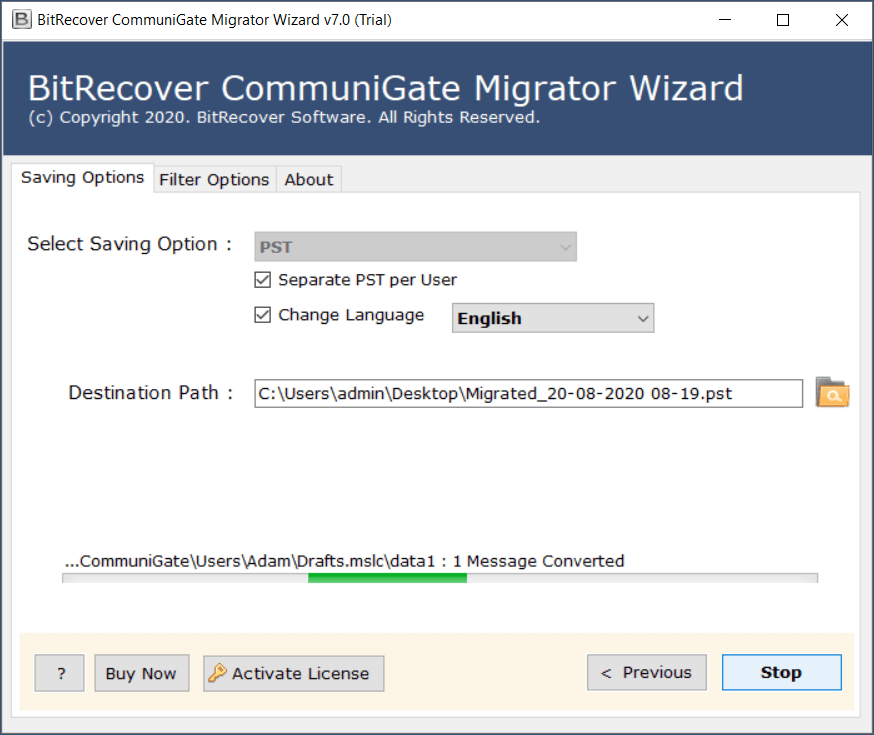 One the entire process to migrate CommuniGate mailboxes ends, the CommmuniGate Migrator gives a completion message.
Hit on the OK button to end this CommuniGate email conversion process.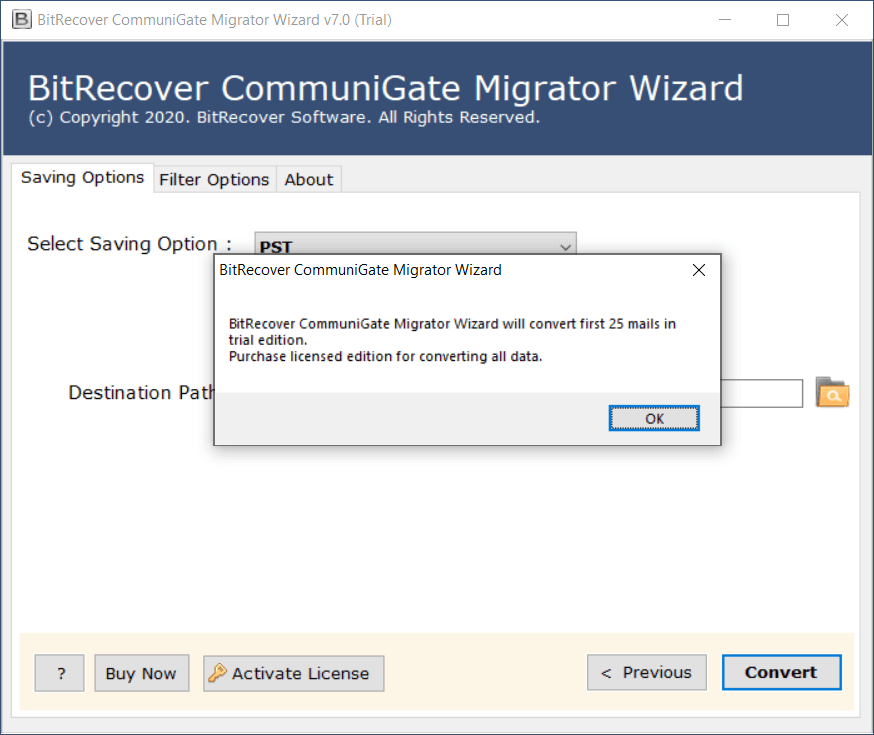 After the processing, the utility generates a log conversion progressive report. Check it.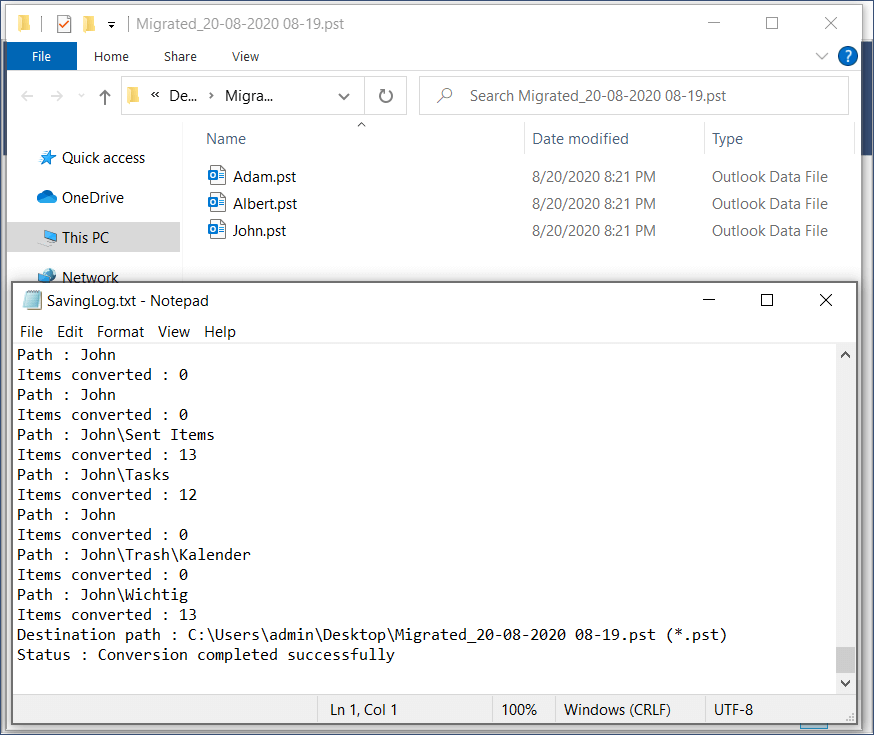 The application automatically opens the resultant folders containing the migrated CommuniGate emails.