Guide - IMAP Attachment Extractor
Complete Guide to Extract Attachments from IMAP Server
In this live video tutorial, you can see how to download attachments from all IMAP Server
Launch IMAP Attachment Extractor and choose IMAP Server from email sources.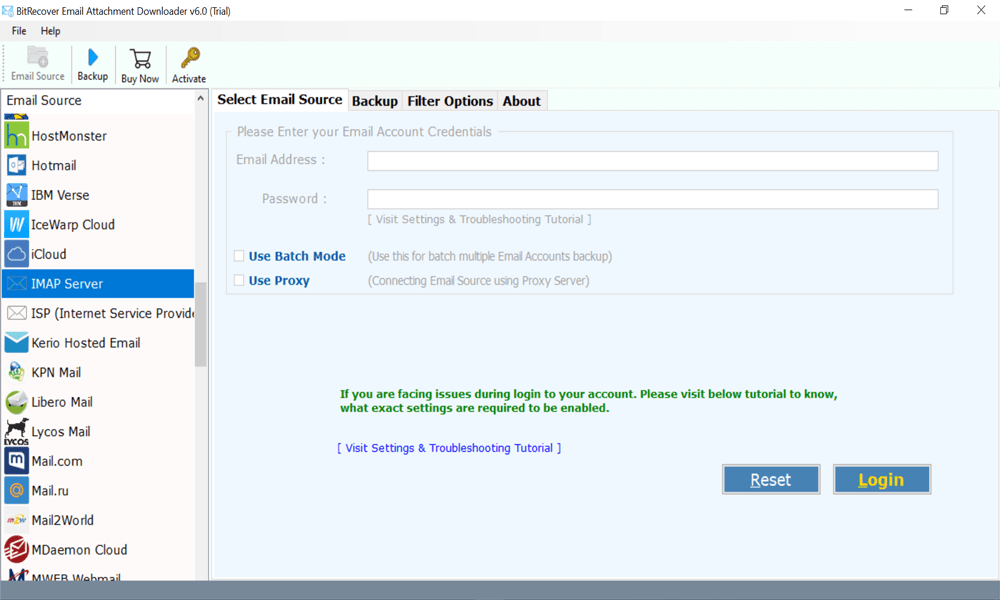 Fill IMAP Server credentials and press Login button.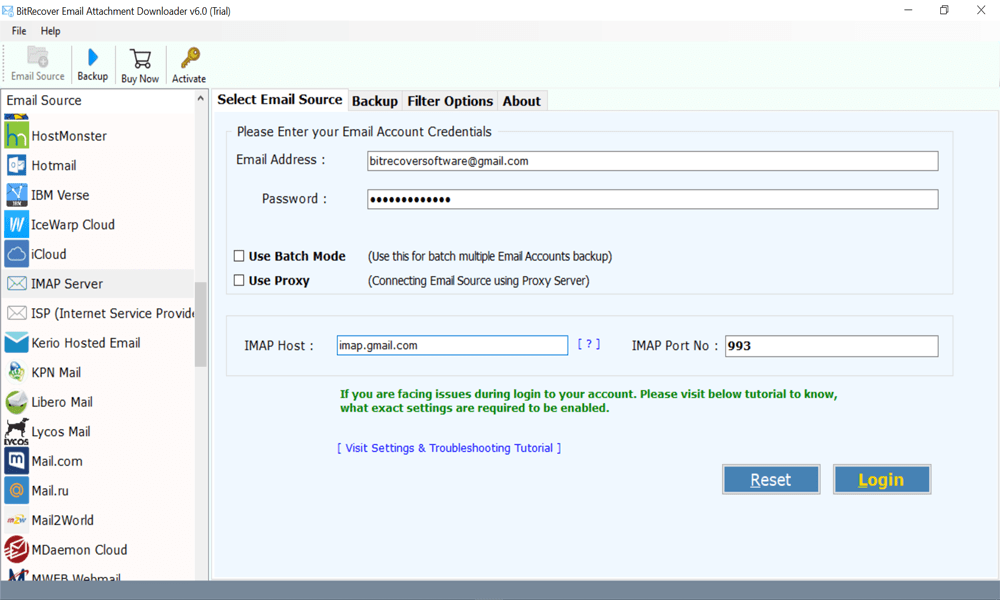 The tool is showing a message "Analysing Folders, Please Wait". Now it is adding IMAP folders in the software panel.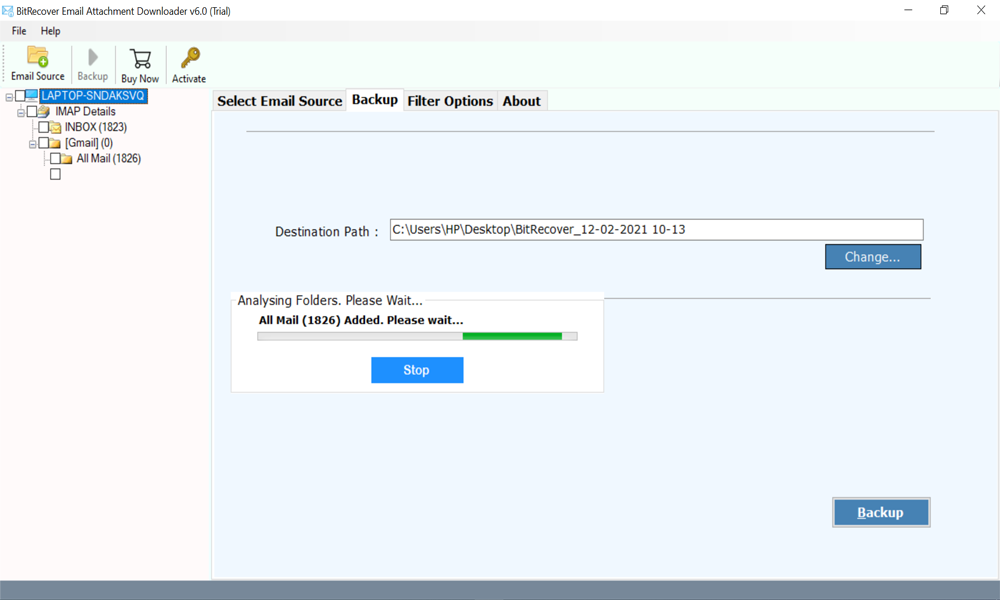 Choose required IMAP folders from software interface.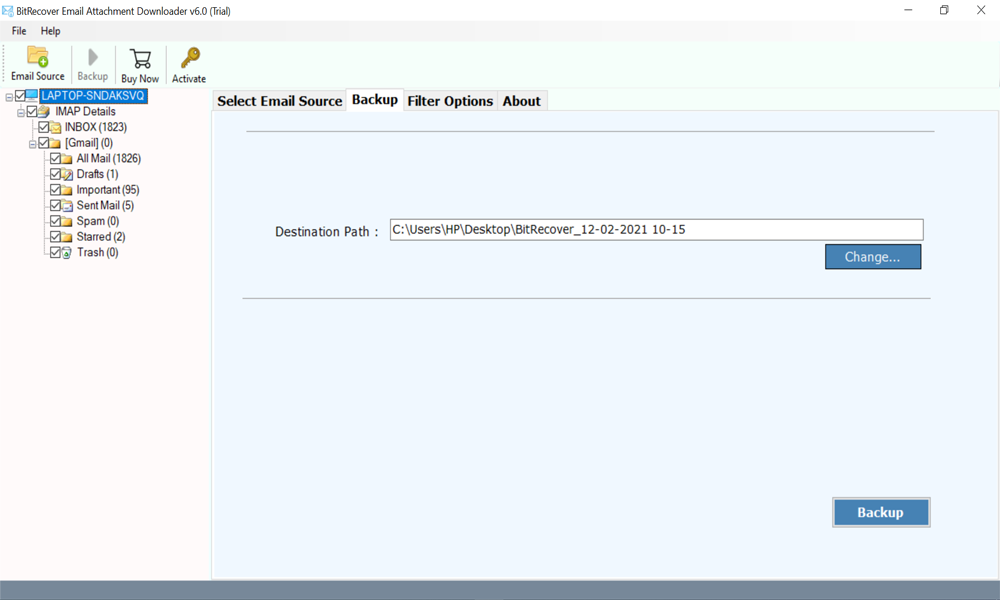 IMAP attachment downloader provides multiple advance filter options for exporting IMAP Server attachments.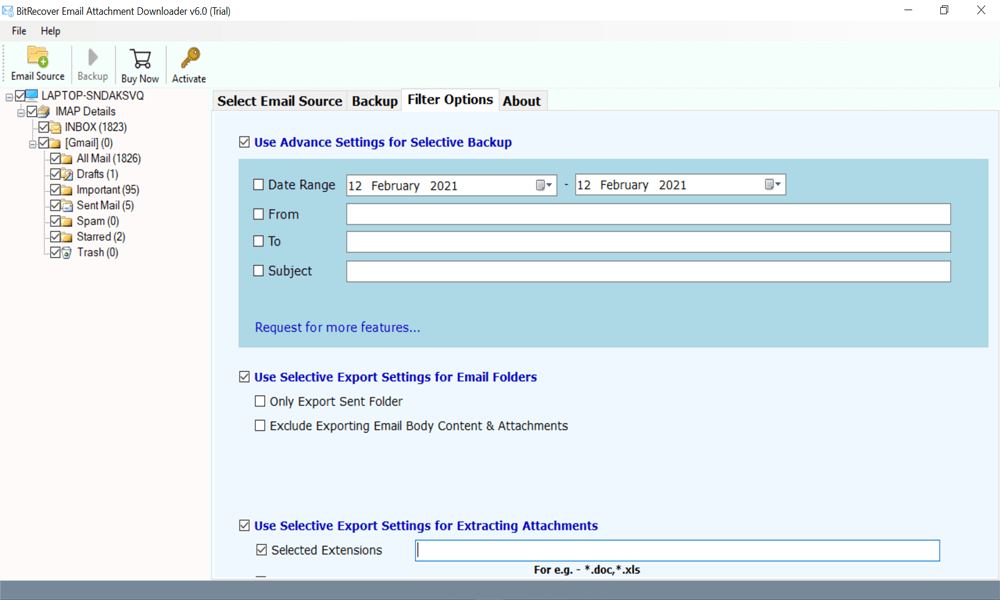 By default, it will store all will store extracted attachments on desktop but you can click on the Change button to selecting a different destination path.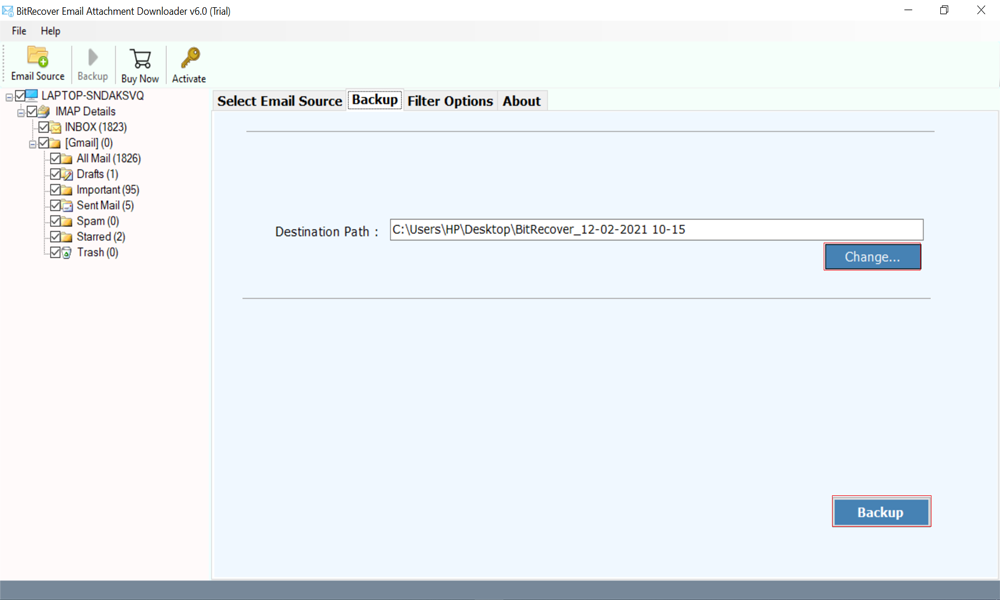 Now the tool is downloading attachments from IMAP Server email folders. Please wait for a while.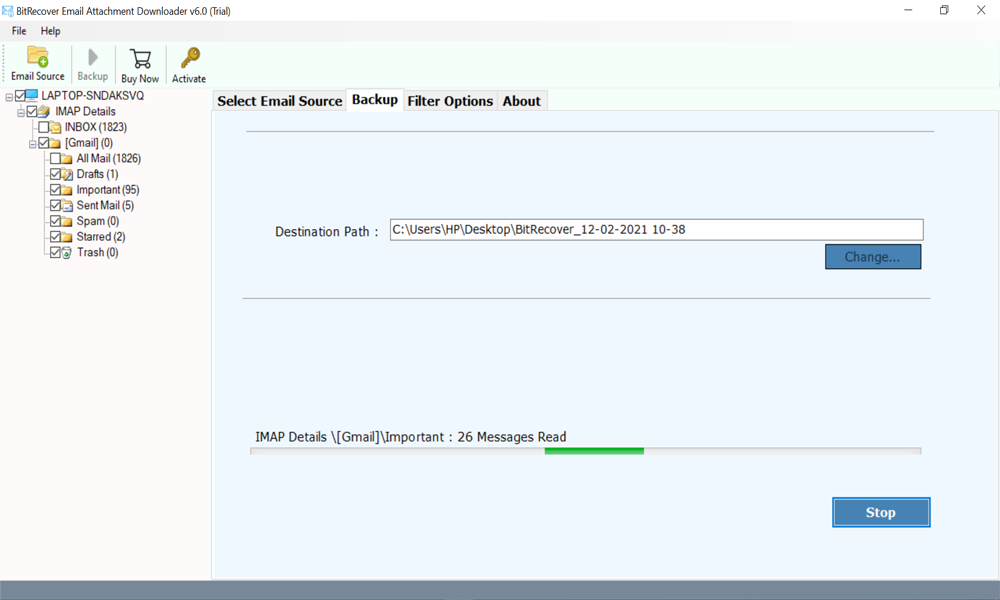 You can see the message of completion as the task has been completed successfully. Click on the Ok button to confirm.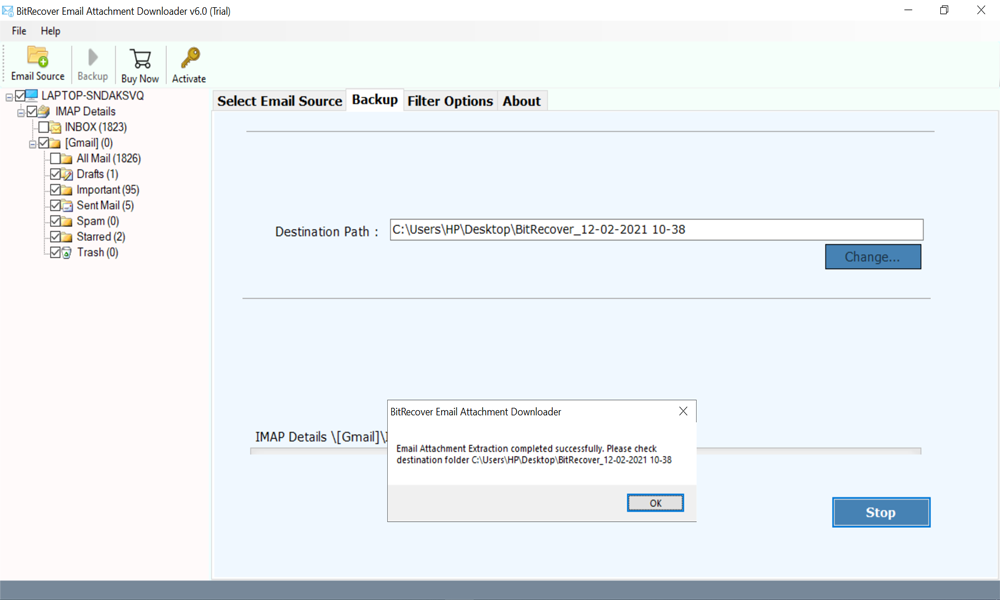 At last, it will automatically open the destination folder. Here users can see the extracted IMAP attachments without changing the original folder hierarchy.